I was recently cleaning up the blog and noticed how many bag, purses, clutches and tote patterns are on here! Some of them are buried from years back and never got the love they deserved. If you are looking for Free Bag Patterns, scan through some of these and maybe one of them will jump out at you. These patterns are all beginner friendly and the majority of them can be done in a few hours. They make for the perfect handmade gift too.
Clutches
I definitely have to start adding a few more clutches to this collection. There are so many free patterns online that I think this category is kind of overdone. Nonetheless, I am thinking about maybe doing an evening date night clutch.
Messenger Bags
I love messenger bags! They are so easy to wear and versatile for shopping, scrolling downtown or just a walk to the park. Can't get enough of these babies.
Duffel Bags
I have been obsessed with duffel bags the last few years. These work well for overnight visits, day at the beach or when you just a bag to stuff crap and head out the door.
Totes
Totes are by far my favorite bags to make. They can be so easy to make. Over the years I have been getting better and better at creating pretty patterns. I hope to continue to add to this collection.
Specialty Bags
Here are some useful bags and cases that have done well on the blog. The wine bag is my favorite one to make for a gift.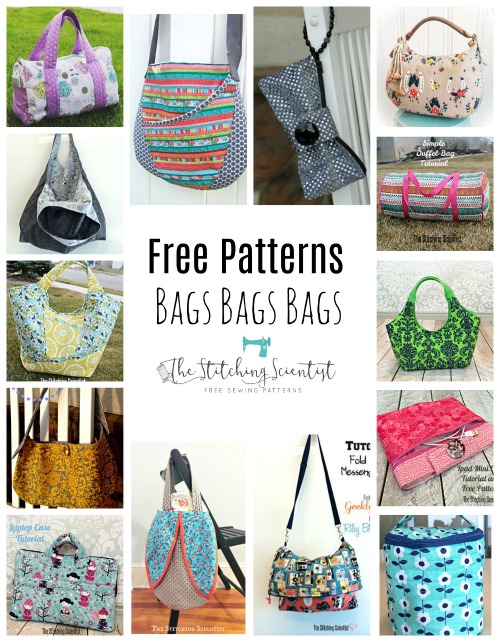 Well, I hope you guys enjoy this bag collection. Keep following me as I add to this collection!