Hello Everyone! Hope you are all enjoying spring. We have been slammed with rain for the last few weeks so I have been living in my sewing room during my spare time. My daughter loves going to the library and checking out books so I decided to make this pretty Mini Charm Library Bag for her with an extra Handmade Mini Charm Pack I had in my stash. This is a super simple tote pattern with the front made of mini charms. My daughter helped me arrange the charms. I think she did a good job with the color and pattern layout:-)
The bag measures about 12″ wide x 14″ high x 2″ deep to hold a wide variety of book sizes. It doesn't have a closure which makes it even easier to make with your child.
For the back, I decided to use yardage from Vintage Picnic line. I love the color combination with the front patch work. I did not quilt the front piece. I just added interfacing to make it a bit sturdier. By the way, I used a similar color layout on my Scrappy Trip Along Quilt I made a few years ago. There is something about turquoise and pink that just calls me every time I do patchwork.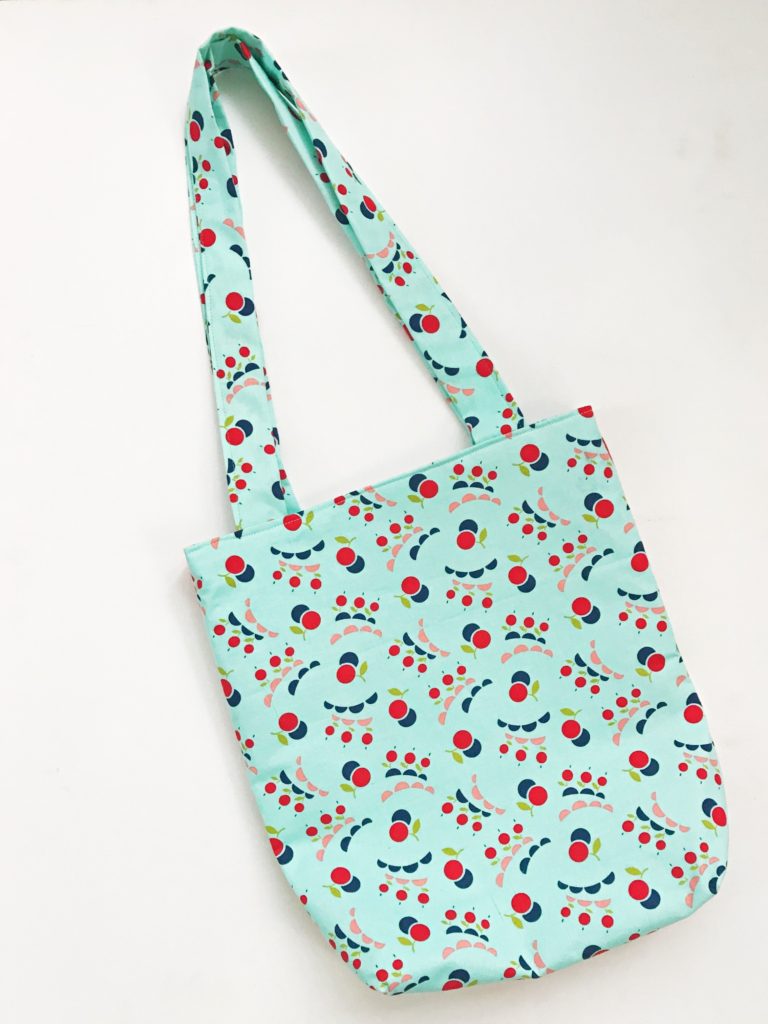 I think the bag straps ended up being a bit too long for my daughter. A few inches shorter may have been perfect. Either way, she will definitely use it. I really enjoyed doing this activity with her. Can't beat sewing and spending time with my daughter at the same time.
Supplies
1 mini charm pack (42 2.5″ squares)
1/4″ yard for the back and straps
1/4″ yard for the lining
1/4 yard interfacing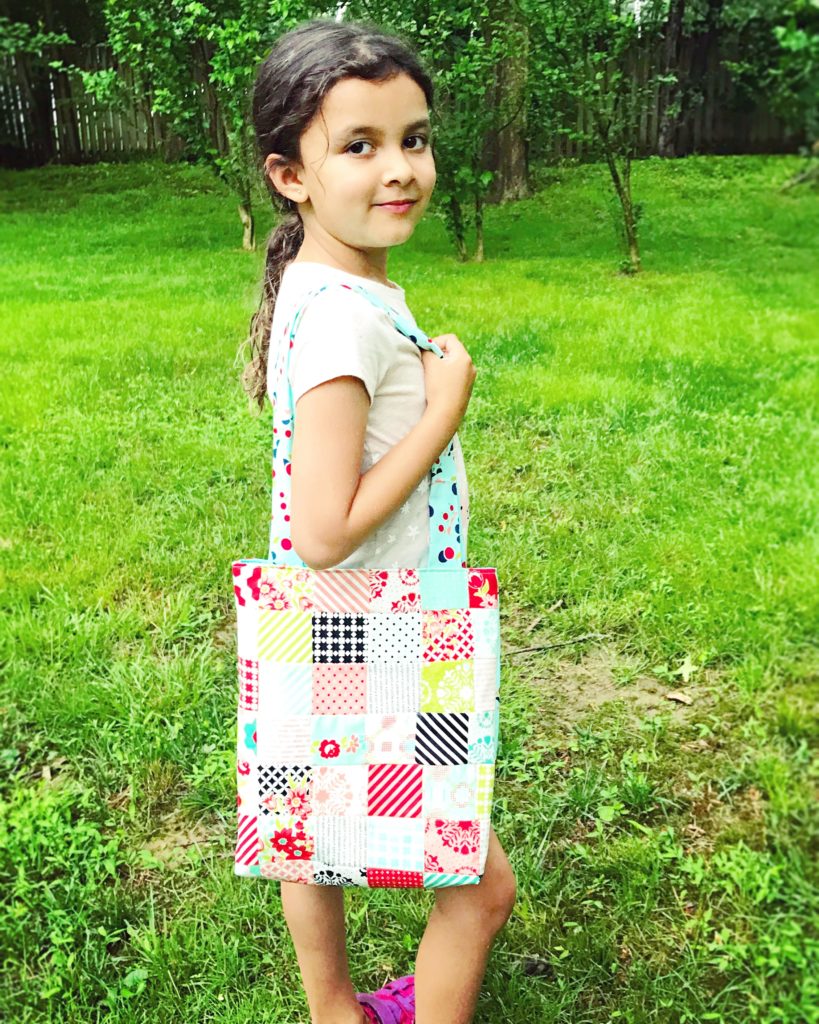 If you guys end up making this Library Bag, share it! I would love to see your mini charm layout.
Thanks for visiting and Happy Sewing!