Hey Guys! This year is flying by so fast. I have been so busy being a single mom, working full time, working on my home etc, I haven't had much time for sewing. I am still fabric hoarding, just not sewing as much. This past weekend, I was finally able to spare a few hours to bond with my sewing machine to create this absolutely stunning project: The Lauren Bag Pattern. I am so in love with it. It is definitely going to me my go to bag this year. I hope you guys love it as much as I do.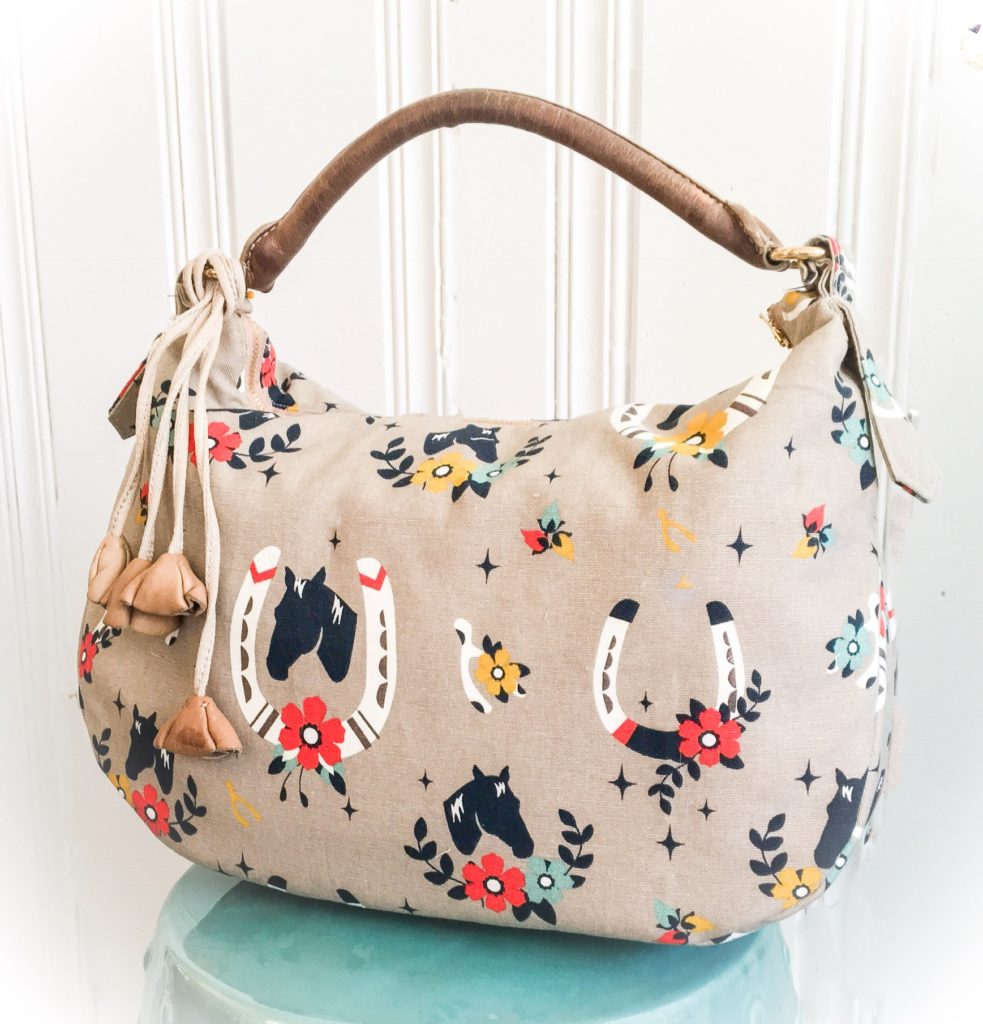 How stunning is this fabric! This is a Arleen Hillyer for Birch Organic Fabrics, Tall Tales, CANVAS, Buttermilk Shroom. This took a yard to make. I used a strap from an old I had and accessorized it with a few leather flowers attached to canvas strings. I may do a quick tutorial on how to make these for your next bag. The bag measures about 15″ wide x 12″ high.
The sides of the bag has a triangular shape which makes it wide and more open than just doing a box shape. I wonder how it will look if the fabric for the side was different than the main piece.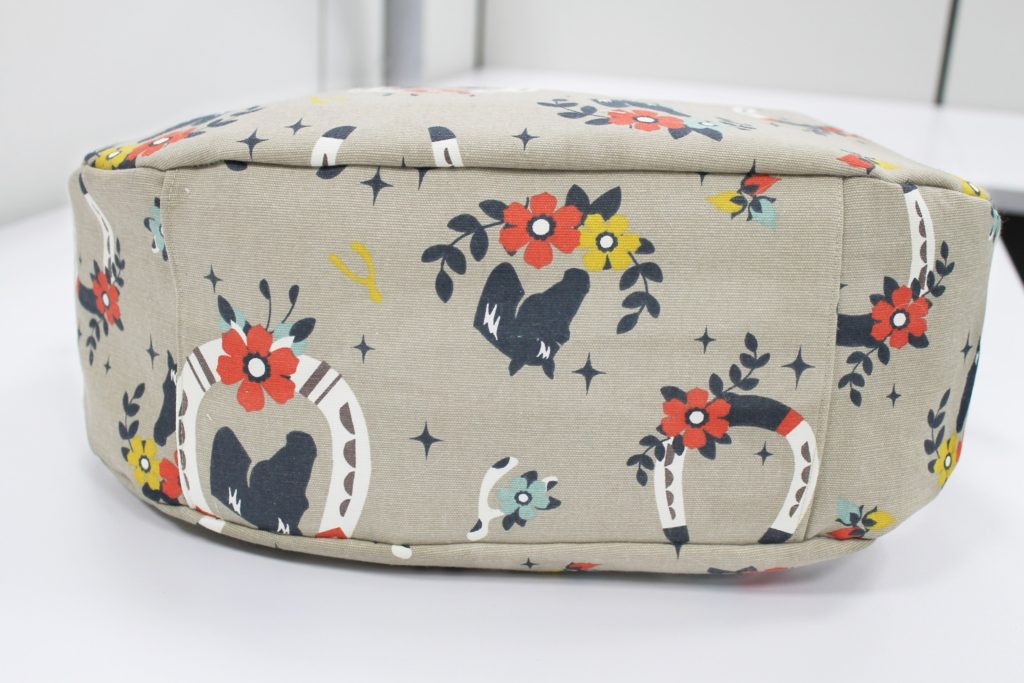 I had a reinforcing piece at the bottom to make the bag a bit sturdier. It also helps to hold the shape of the bag when in use. I think I should have topstitched the entire bottom but I just did the short sides.
The top of the bag has a heavy duty zipper closure. I ended up using an old leather strap I had on an old bag but similar straps can be found here. You can also make your own straps with side rings.
You can download the FULL FREE PATTERN and TUTORIAL HERE. It is a PDF with all the details and requirements you need. Hope you guys like this one as much as I do!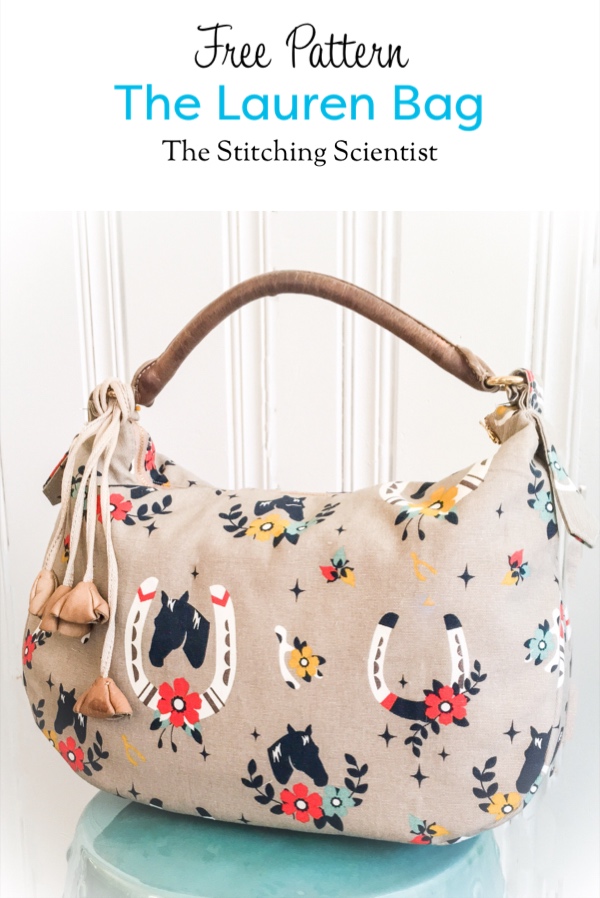 Thank you for visiting and Happy Sewing!