****UPDATE: There is an updated post for this project. Find it HERE.
Hello Everyone. This weekend, I decided to make myself an overnight duffel bag. This is a simple duffel pattern that has oval sides with pockets accented with wrap around straps. The cool thing about this pattern is that you don't have to line the bag or cover seams with binding! The tutorial is written so that when you are done, you bag will look stunning inside and out without the the trouble of adding lining. This fabric is from Joann's Fabric Store. I have no idea what it's called but I was looking for purple coordinating fabrics and these showed up during my search. The bag measures about 20″ x 10″ which makes it the perfect size for an overnight trip. Enjoy the updated pattern and tutorial.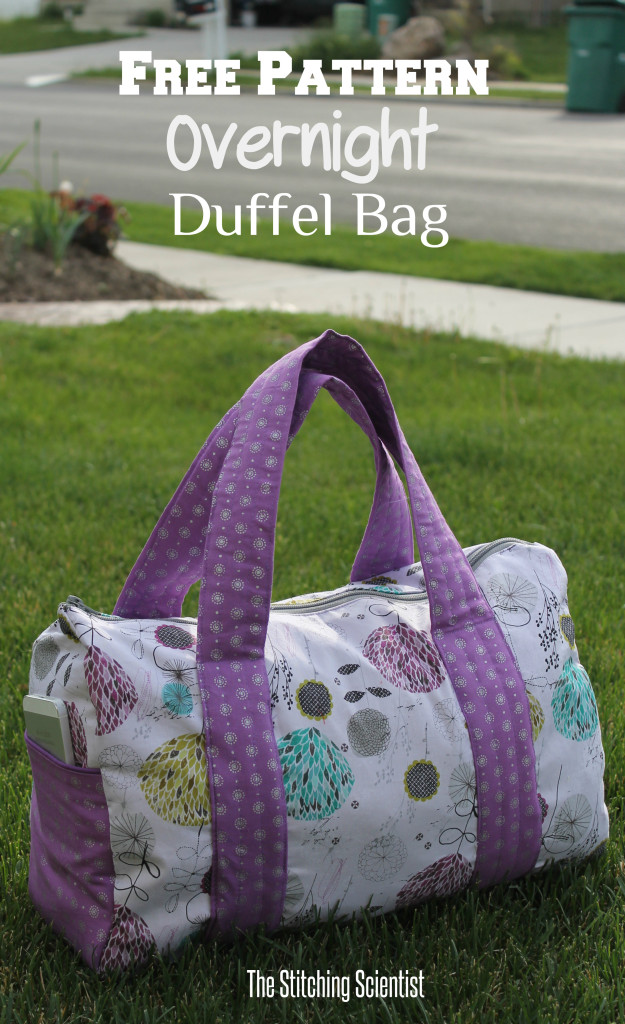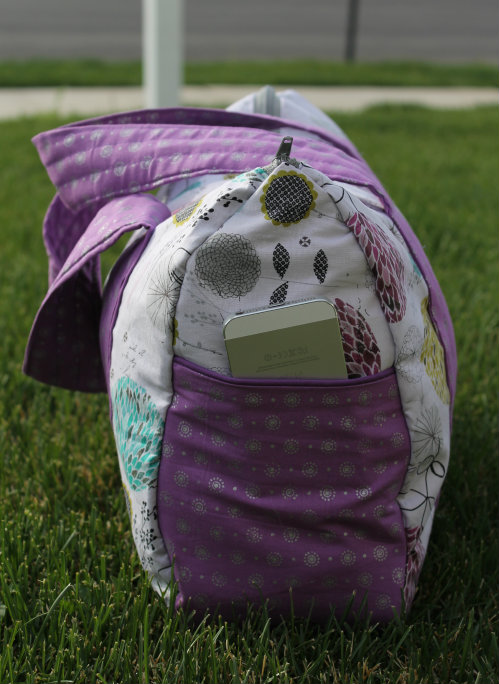 I am loving this dark purple pattern against the light floral. It is really girly and perfect for the spring!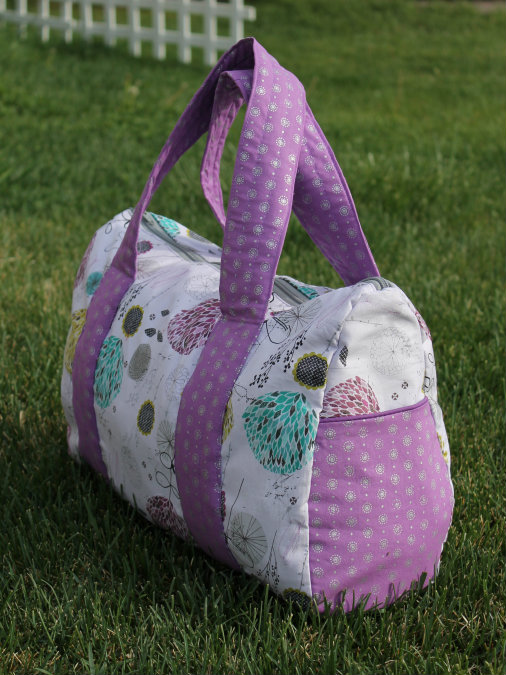 The side has an almost oval shape. I also made the pockets high so that it can fit more than usual since the bag does not have front pockets.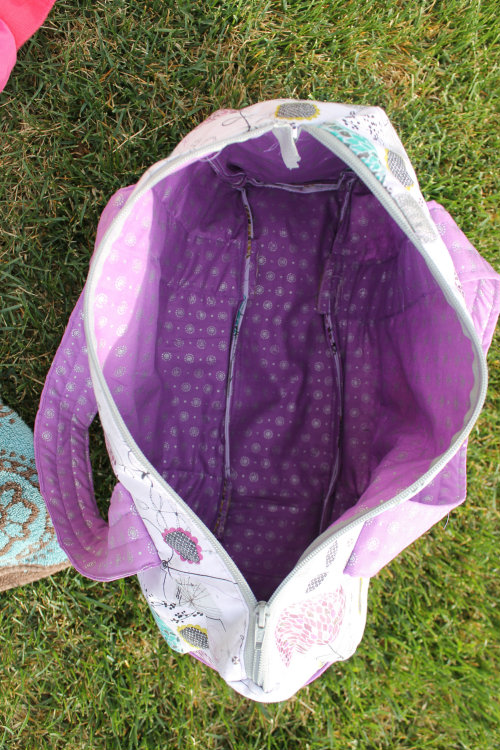 The inside came out pretty neat without having to use binding to cover seams or doing a separate lining.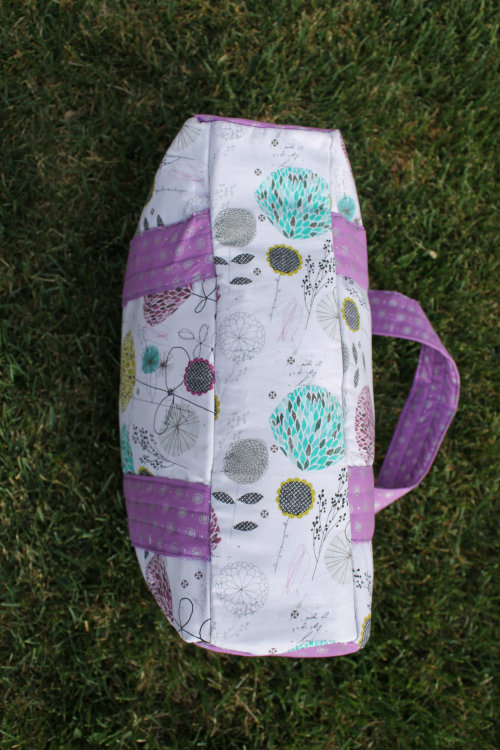 I decided to add a bottom panel with heavy weight interfacing to make the bottom sturdy. Love how it turned out!
You can download your Free UPDATED Pattern HERE.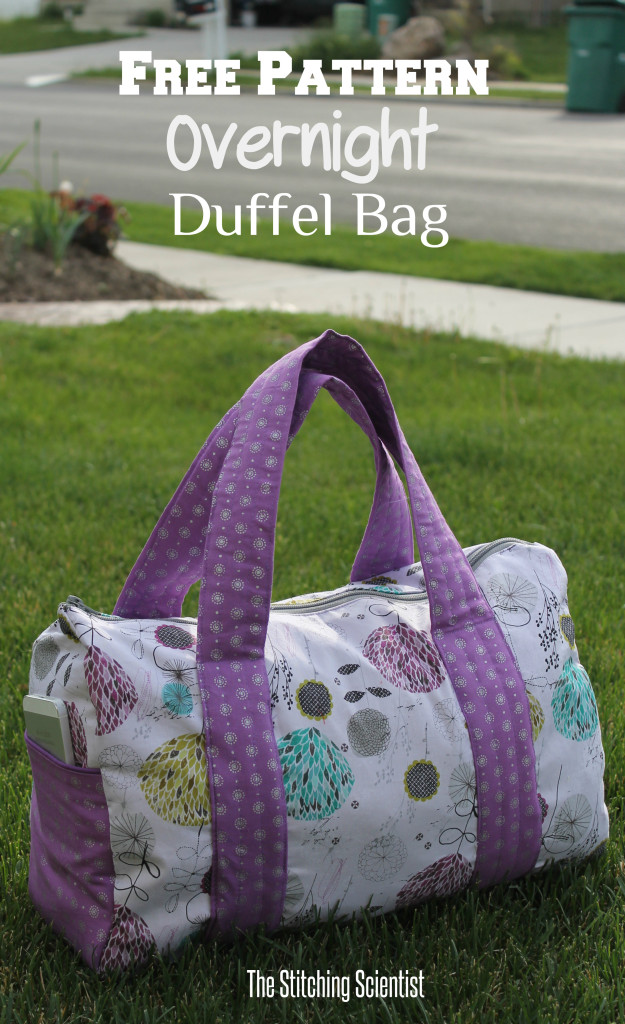 Thanks for visiting and Happy Sewing,