I finally got around to updating the ever-so-popular Overnight Duffel Bag Pattern.  This bad is by far the most popular project on the blog. It has over 25000 impressions on Pinterest and I have received hundreds of emails requesting an updated version. I originally made this bag when I was just learning how to sew, so there were a few errors on the original post that needed to be corrected. I have made about 8 of these bags so far and I know the pattern and instructions work well. The pattern meant for someone that has some sewing skills and can understand the basic sewing lingo. It is not for a beginner. It is an evening or weekend project as it has quite a few parts to put together. The materials for this bag cost about $15 total.
This bag is perfect for an overnight trip to a friend's house, for hospital baby delivery and even as a shopping bag. You can mix and match your favorite fabrics to create a piece you can cherish for years to come. It is sturdy, can be washed and holds quite a bit; measuring 12″ high x 15″ wide.
Here is the original bag I did 2 years ago that everyone was having issues downloading. Still one of my favorites! My best friend used this bag for her hospital visit when she was having her first baby. I love the purple combinations.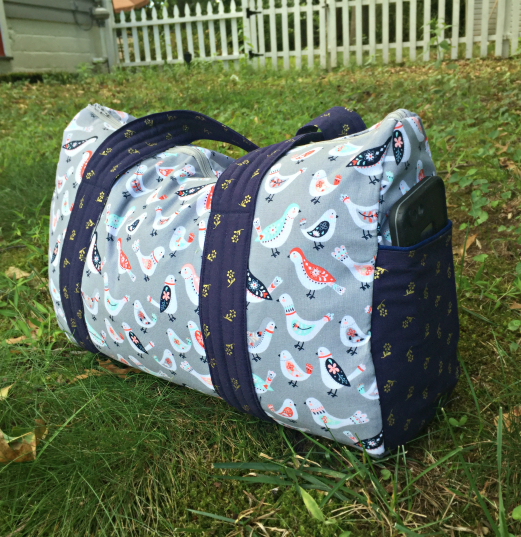 Here is another one I did. For this one, I made the straps a bit longer and less stiff than the first. I found this bird fabric from my local fabric store. Isn't it so cute, paired with the navy blue? The side pocket is so convenient too for keys or phone.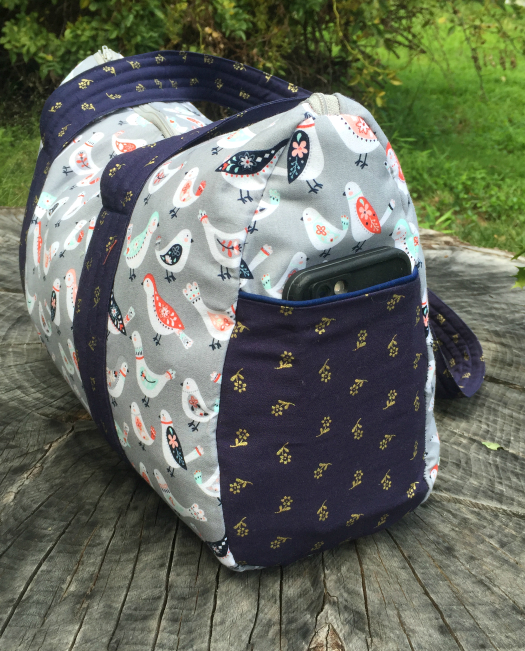 The bottom of this bag is flat and stiff, making it study. It can stand along without rolling over.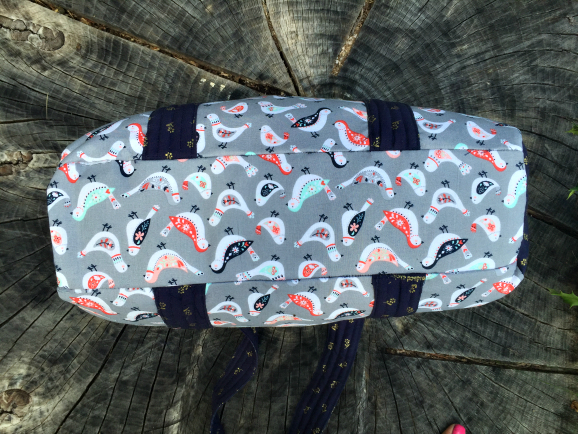 The closure is a standard zipper. It is easy to open and close. I think maybe an open-coil zipper may work better. I also need to get a cute zipper pull to accent it!
Well, there you have it! Show me yours via Facebook.
You download the FREE PATTERN with full detailed instructions HERE. Good luck.
Thanks for visiting and Happy Sewing!