This weekend I decided to make myself a cute duffel bag for my gym stuff. As silly as it may sound, I get a little more excited to go to the gym with a pink bag rather than a plain ole boring black or gray bag. It must be the girl in me:-) This duffel bag measures about 20″ long and about 10″ in diameter. It is big enough to store all your gym essentials. It uses a bright complimentary pink belting for the handles. I wanted to add a shoulder length strap as well but I ran out of belting. For the zipper, I used a heavy duty plastic zipper which makes it way easier to open than standard zippers. I added piping on the sides which really helps in bringing out the beauty in this tribal home décor fabric.  I hope you enjoy the tutorial!
For a 20″ Duffel Bag you need:
1 yard of home décor fabric
2 yards piping
3 yards of belting
22 or 20″ zipper
Cut out your fabric:
A rectangle measuring 32″ x 20″
2 circles measuring 10.5″ in diameter
Once you have your fabric cut out, fold it in half and iron down about 1/4″ on both ends.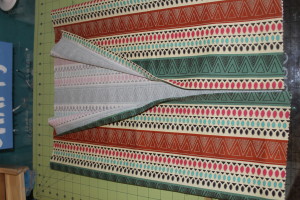 Using your zipper foot, sew on the zipper on both ends of the 1/4″ folds you ironed down earlier.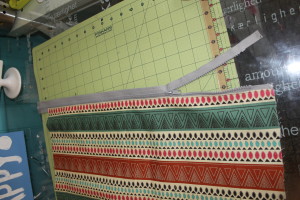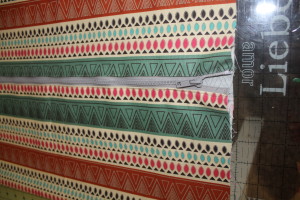 Now, lets sew on the belting straps. Starting from the bottom and 5″ away from the ends, pin down the belting all the way around leaving about 10″ on the top for your handle.
Sew down the belting by stitching on both sides. You will need to do "X-stitches" about 4″ away from the top on all 4 ends.
Take your piping and pin and sew all the way around both of your circles. The raw edges will need to face the raw edge of the circles on the right side of your fabric.
Pin the circle on the side of the bag right side together. Sew using 1/2″ seam allowance. Repeat for the other side.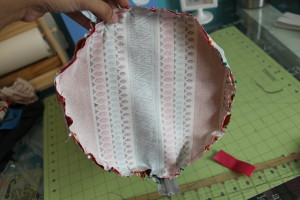 That's it. You are done! So cute.
Thank you for visiting and happy sewing,