I always have a hard time finding clothes that are made for curvy body types. Most of what I see in  stores these days are made for girls with stick figures. Though, I wouldn't mind losing a few more pounds, I like my curves. I think clothes that highlight the best features of your body always fit better than clothes that try to hide them. I recently made some of these curve hugging skirts and they are definitely my go to staple pieces in my closet along with my other skirt patterns. The pattern is made to sit at the waist, hug the hips and taper down towards the thighs. I like that the length hits right at or slightly over the knee. The skirt is sexy and classy at the same time which works perfectly for a date night or work. It's a very versatile style that everyone should have in their closet. The pattern comes in small, medium and large sizes (see below for measurements).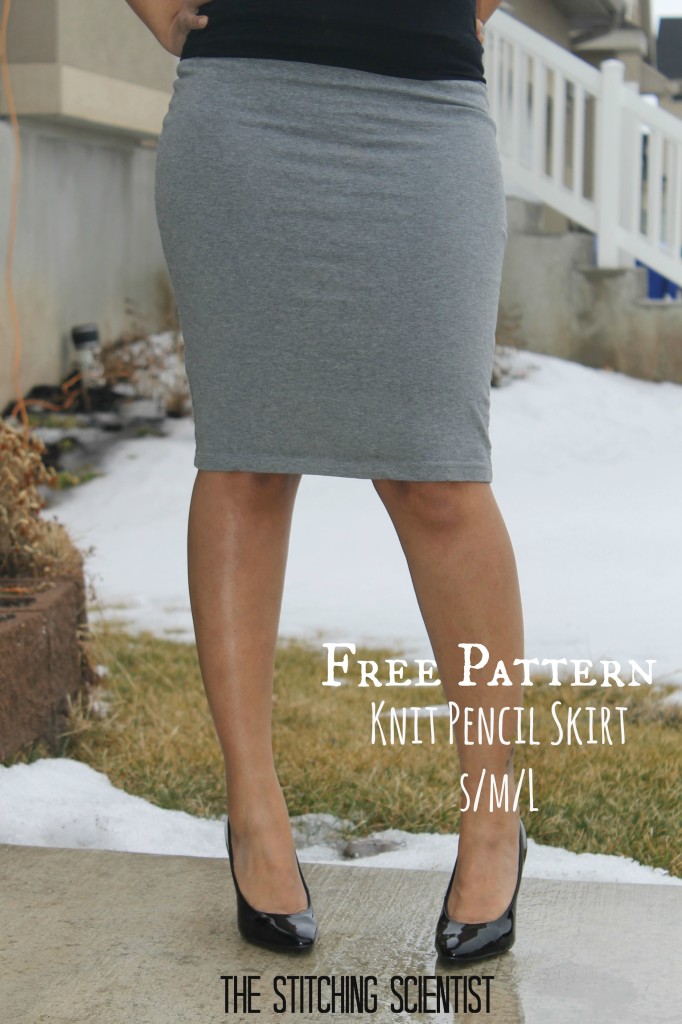 The pattern uses medium to heavy weight knit fabric which hugs the body nicely to accent your curves.
Here is what you need:
1- 1.5 yards of knit fabric (jersey cotton blend). The fabric used for this tutorial can be found at Girl Charlee.
1″ wide elastic cut at waist measurement (see below) plus 1/2″.
You can download the pattern HERE. The pattern already has 1/2″ seam allowance so you just need to set your printer to 100% "tile on multiple sheets", print, and tape together.
Here are the measurements:
Small (waist 26-27, hip 37-38)
Medium (waist 28-29, hip 39-40)
Large (waist 31-32, hip 42-43)
Step 1- Cut out your skirt using the pattern. You will have one piece for the back and one piece for the front.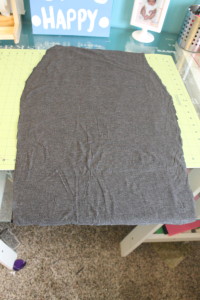 Step 2-Sew down the sides of the skirt using 1/2″ seam allowance
Step 3-Fold down the top 1/4″ and sew all the way around.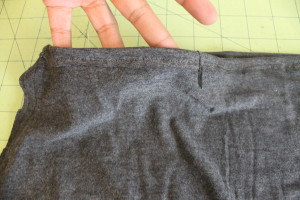 Step 4- Fold down the top again 1.25″and sew all the way around leaving 3″ for the elastic.
Step 5- Using a large pin, thread the elastic through the opening. Sew the opening close.
Step 6-Hem the bottom. I like doing 1/4″ fold first and then 3/4″ all the way around for a neat polished finish.

Enjoy your creation!
 Thanks for joining me for this tutorial. Happy Sewing,