Are you guys looking for a cute bag to make this summer? Why not try this free beach bag pattern! I did this a while back as well and realized I did not show it off as much as I should. This is a giant bag that can hold your large beach towel, sunscreen, your phone and everything else you want to take to the beach this summer. If you don't want to use cotton, you can swap for vinyl or maybe a lightweight canvas to make it look a bit more rugged. I called this bag the Carnaby Carryall because it uses fabric from Pat Bravos Carnaby Street Line. I love the combination of the yellow and greens on this bag. It really stands out especially with that clean lines on the front.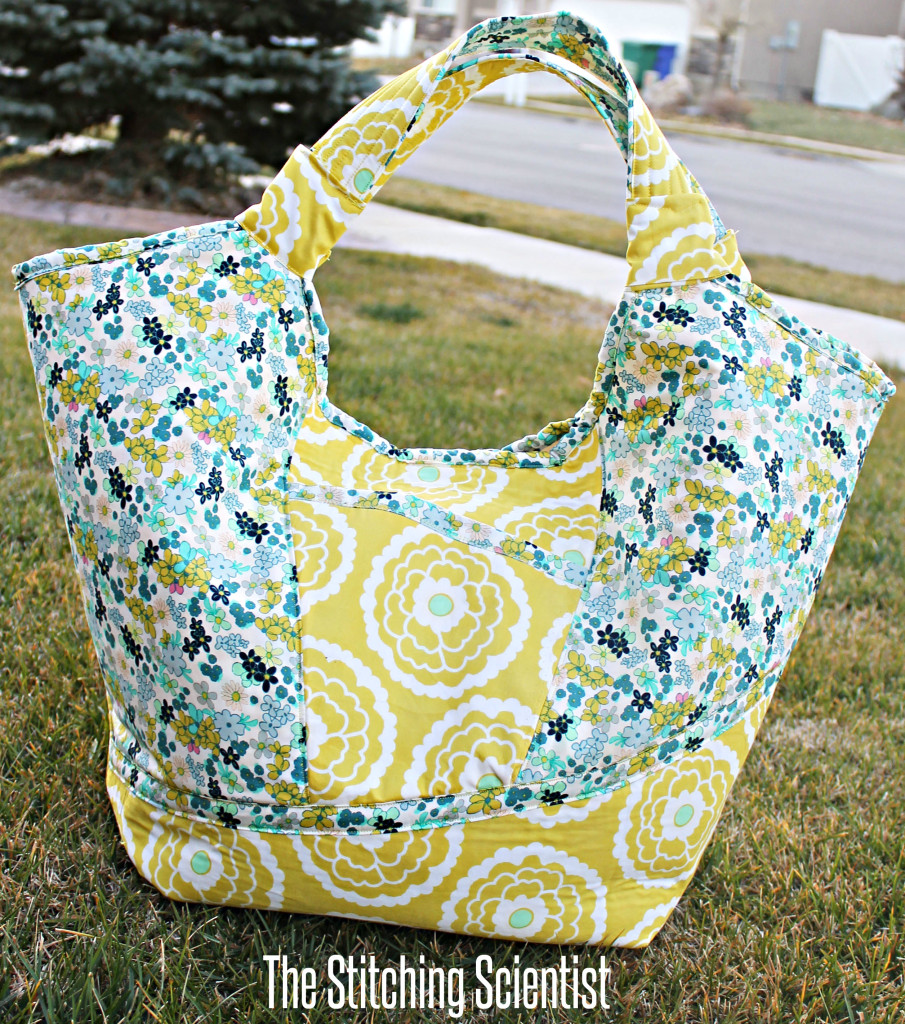 There is no zipper inside but it does have a front pocket to hold keys and phone. It is meant to be one of those bags that you grab, dump all your stuff in and run out the door. No packing, just grab and go. I sketched this while sitting in a boring meeting at work. I think it turned out pretty good. I have actually made a few of these since and the pattern has been consistent. The bad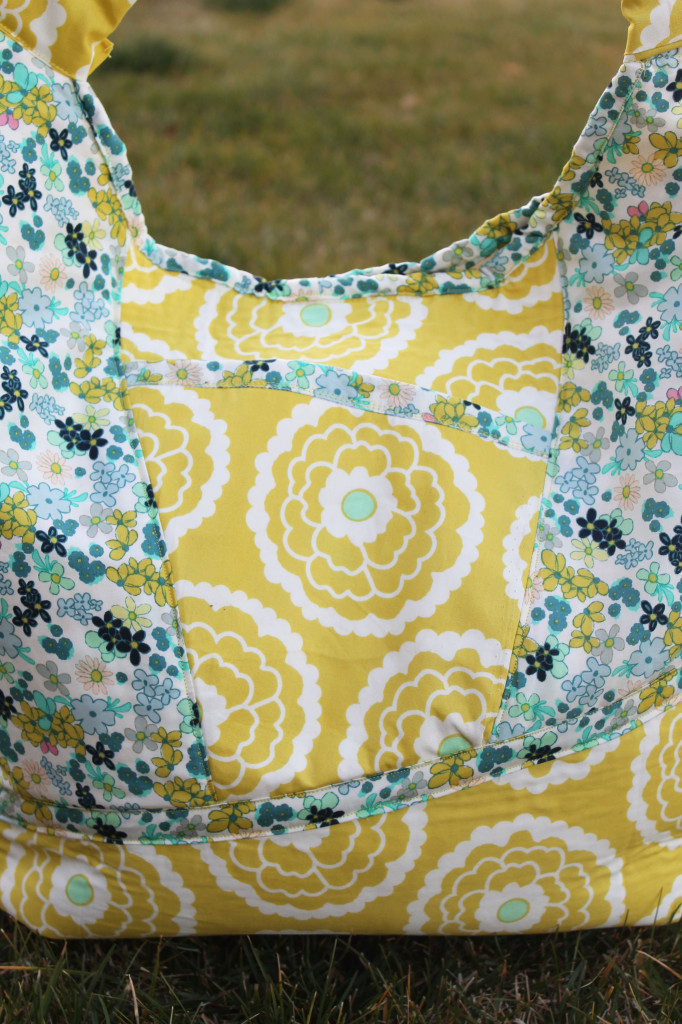 The back is in just one color which make sit easy to put together. I don't know about you but anything to make a project simpler is better in my book. This bag measures about 20″ long and about 14″ high. It is the perfect size to grab all your things, toss them in and head out the door on a busy summer day.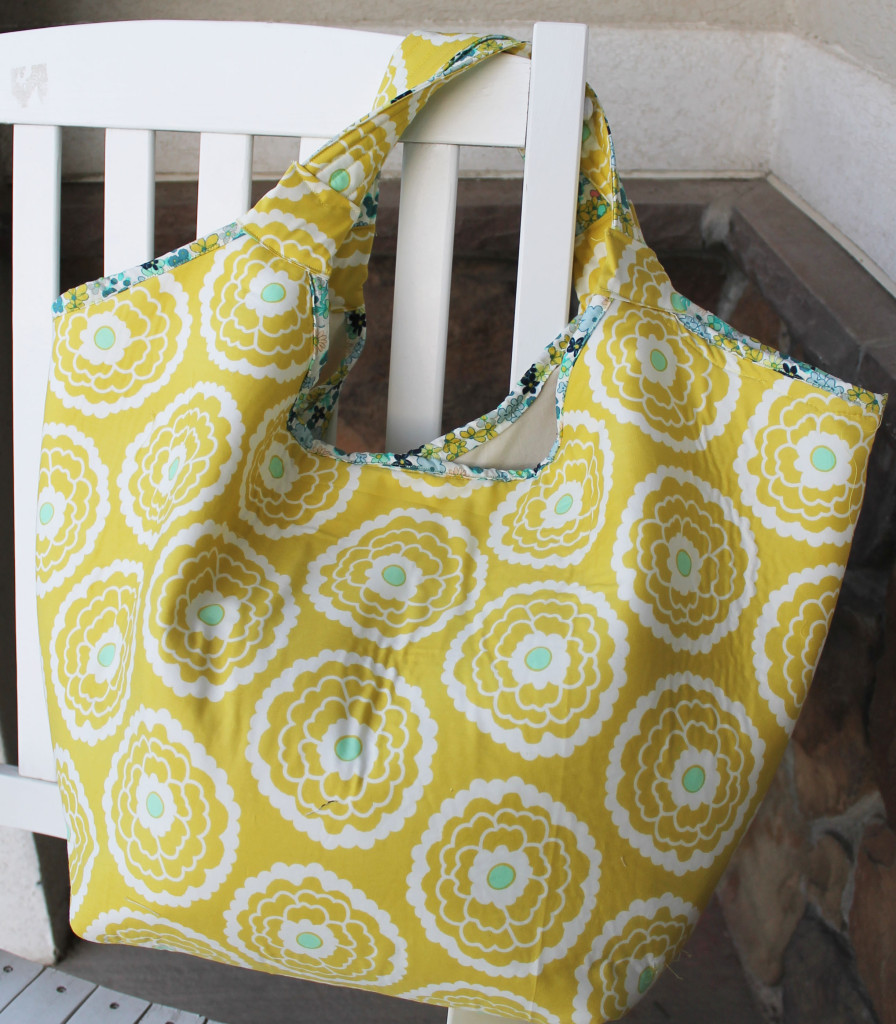 To get this pattern, visit the Click HERE Free Beach Bag Pattern. It is bound to be an catcher for you this year at the beach. Its an easy to follow tutorial and pattern to follow. Shouldn't take you more than an evening to put together.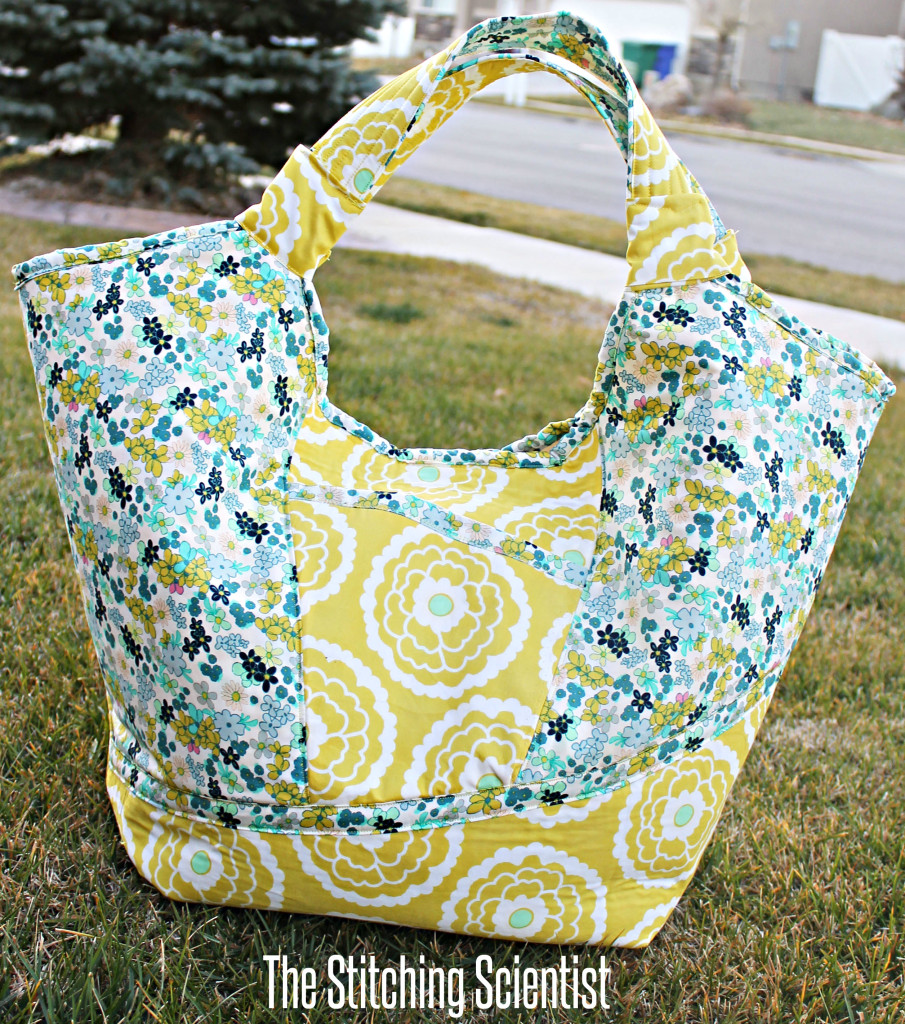 Thank you and Happy Sewing!