Hi Guys! Real life has been really hectic recently so my sewing hobby took a back seat for a few weeks. I am obsessed with free bag patterns. I doodled this design during a boring meeting at work and decided it was pretty and practical enough to make into a real project. It's a simple egg shaped messenger bag with an angled front pocket. The design looks stunning with a pair of coordinated fabrics. The front pocket is large enough to hold all your necessities when on the run. The bag doesn't have closure but the pattern can be adjusted for a closure of preference. The dimensions approximate to about 12″ x 14″. It's the perfect size; not too big, not too small. I made a strap with coordinated fabric but I think I may use belting for the next one. I also decided to change the name from Retro to Oval Messenger bag after I already created the pictures, so sorry for the mix-up.
I bought this fabric from my local Joann's fabric store. I love the how well the gray and peach paired for this bag.
The binding really brings together the two fabrics well. I am definitely making a few more of these bags as presents.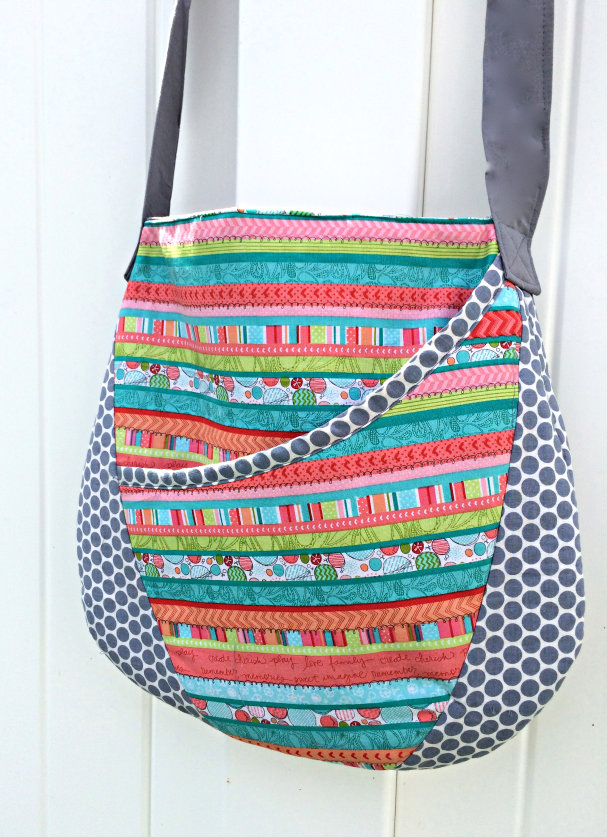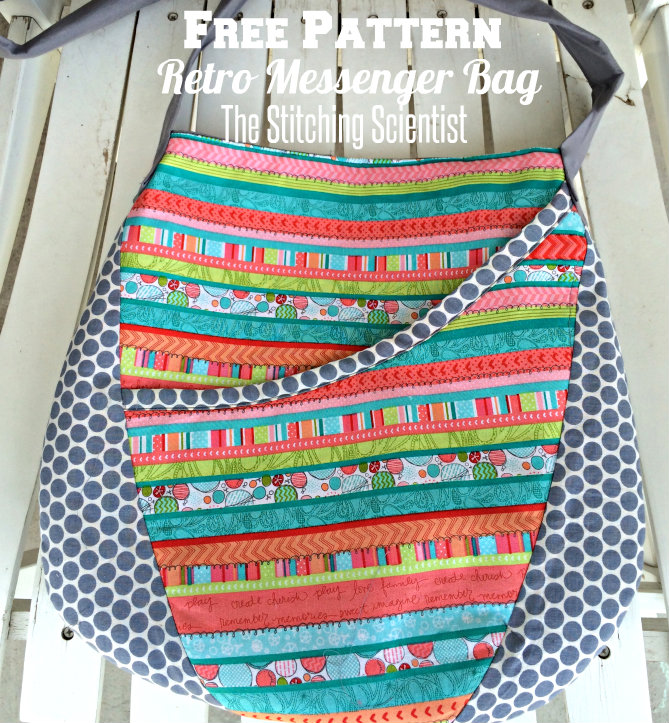 Print free pattern HERE. Please read the first page of the pattern on how to print and piece all the pieces together. I used 1/2″ seam allowance.
Thanks for visiting and Happy Sewing!