These drink coasters have got to be the easiest sewing project and handmade gift ever! Seriously, the entire set of these took about 15 minutes to make. This is a super simple sewing project that a child can do for stocking stuffers, teachers gifts, thank you gift etc. The original idea was taken from Polkadotchair where she used a simple batting sandwich and pinking shears to make a coaster. For this tutorial, I wanted to make a set of them so I made a cake layer (10″square) thin batting sandwich, sew in quarts and cut around circles using pinking shears. They are reversible so you can use two different fabric designs. The fabric doesnt necessarily have to coordinate. I used thin warm and natural batting for mine but if you want yours thicker, you can use thick batting. These fabrics are from the Lily Ashbury High Street Collection. The green and yellow is called  Sage Chloe and the green is called Peacock Paisley and can be found at The Fat Quarter Shop. I am planning on giving these as Christmas gifts at work. I hope everyone likes them.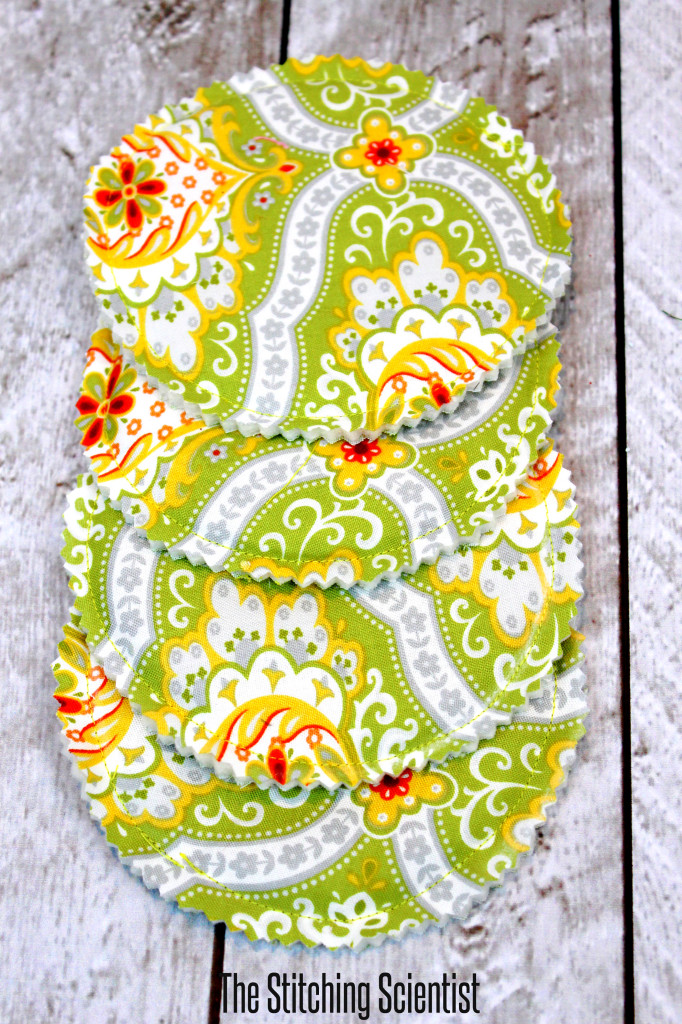 I love how vibrant and bold this particular design is. The bright yellow really coordinates well with the green and grey. I think I may get some more yardage for a table cloth!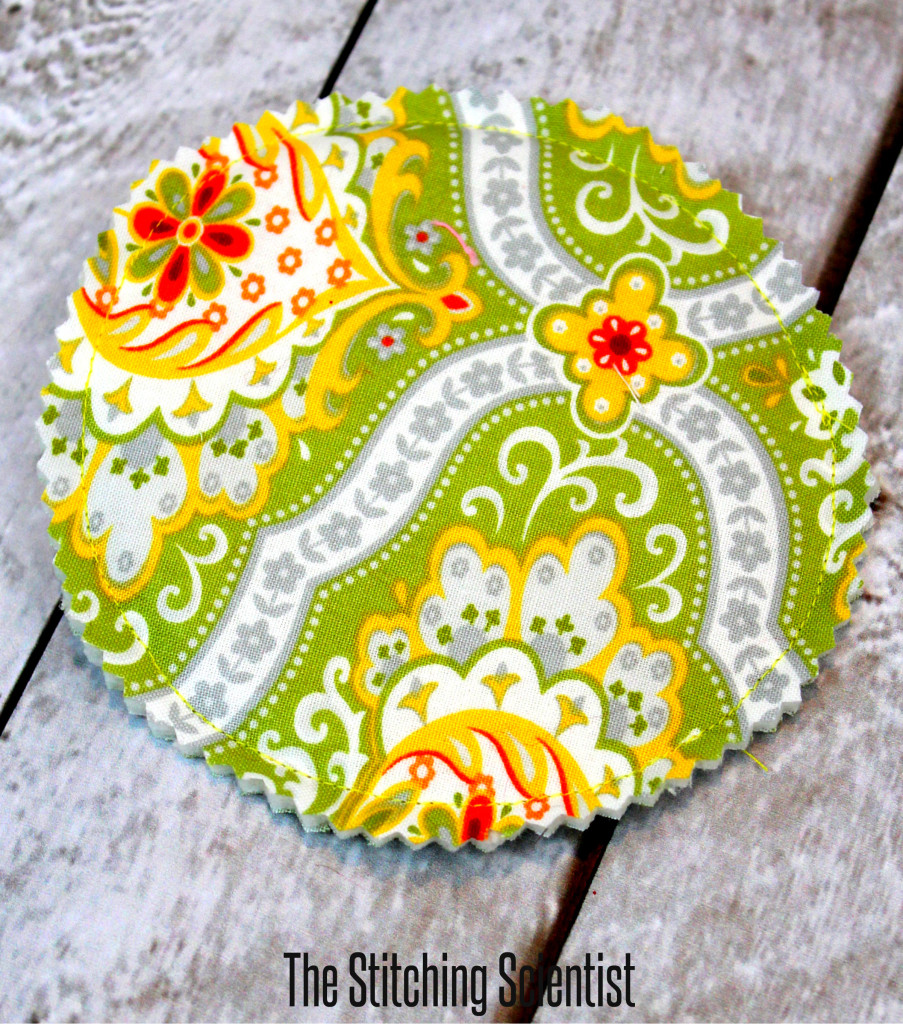 The cool think about these coasters is that they are reversible! Are you not loving this Peacock Paisley design!!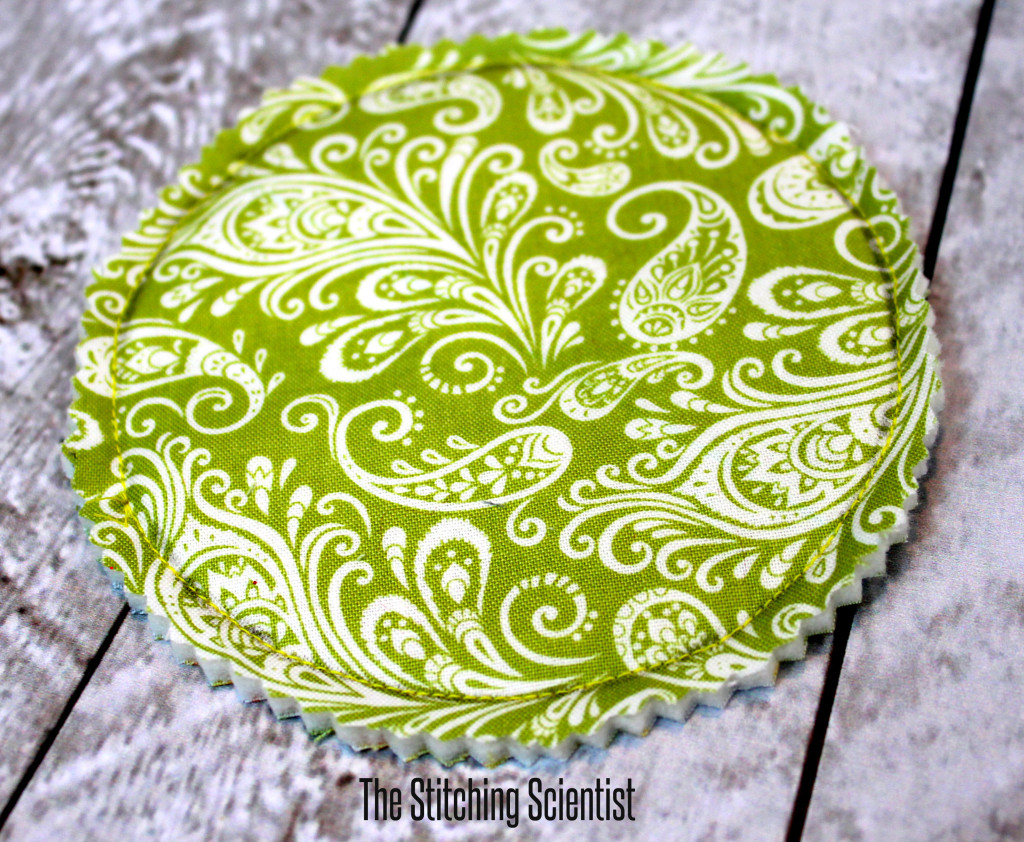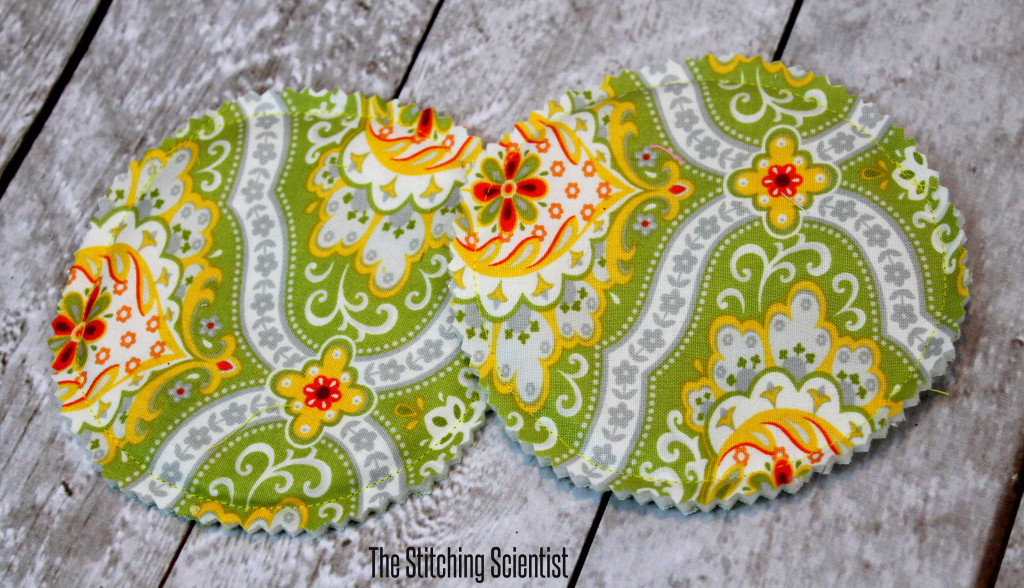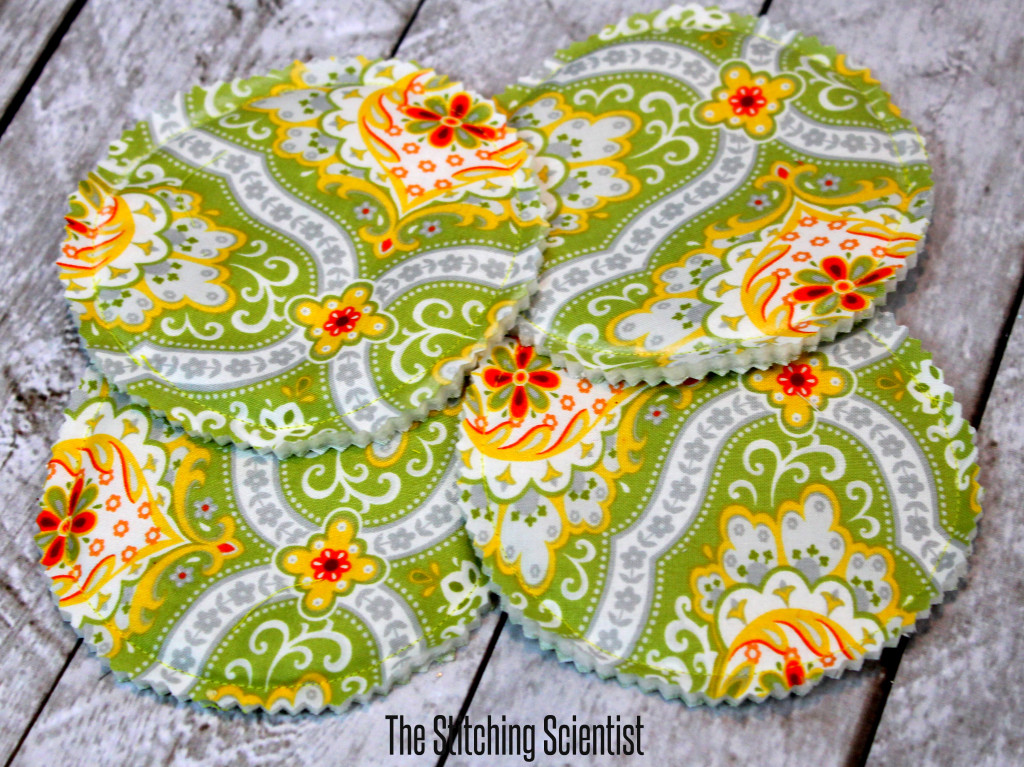 To make this gorgeous drink coasters set you need:
Two cake layers (10″ squares)
10″ square batting
Make a sandwich with your two cake layers and batting with right sides facing out on your fabrics.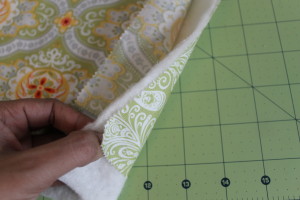 Cut around your edges and baste stitch (longest length) all the way around to keep the fabrics together.
Sew down the middle from one end and then the middle from the other end to create 4 quarters.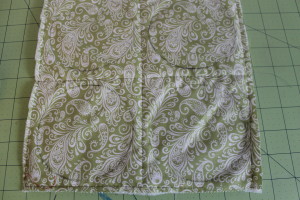 Make a circle template (4″ diameter) and draw a circle in each square.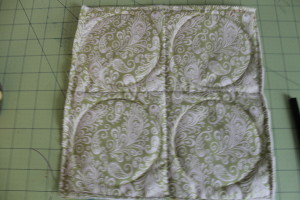 Sew around the circle. Cut out your squares.
Cut out each circle about 1/4″ away from your stitch with pinking shears. You can buy pinking shears here if you dont have any.