I recently ran into this gorgeous Lily and Loom Dreamfield fabric line on Blueprint and fell in love with it! I decided on a Simple Charm Pack Quilt Pattern to show off the stunning design and color combination. The pairing of the corals, mints and blues really makes this fabric line stand out from others. It reminds me a unicorn whimsical fairyland theme.
I randomly arranged the color using chain piecing method of alternating dark and light colors. The entire quilt took about 7 charm packs and ended up measuring 70″x80″ once completed. If you have been following me you know I love patchwork quilts. This is very similar to the popular Easy Peasy Patchwork Quilt I made a few years back.
The alignment was not perfect but once quilted, it still turned out pretty good. I had my good friend at Sew Shabby Quilting use the April Rose long arm quilt pattern. I think maybe I should have done a more intricate pattern like a feather to compliment the design on the fabrics.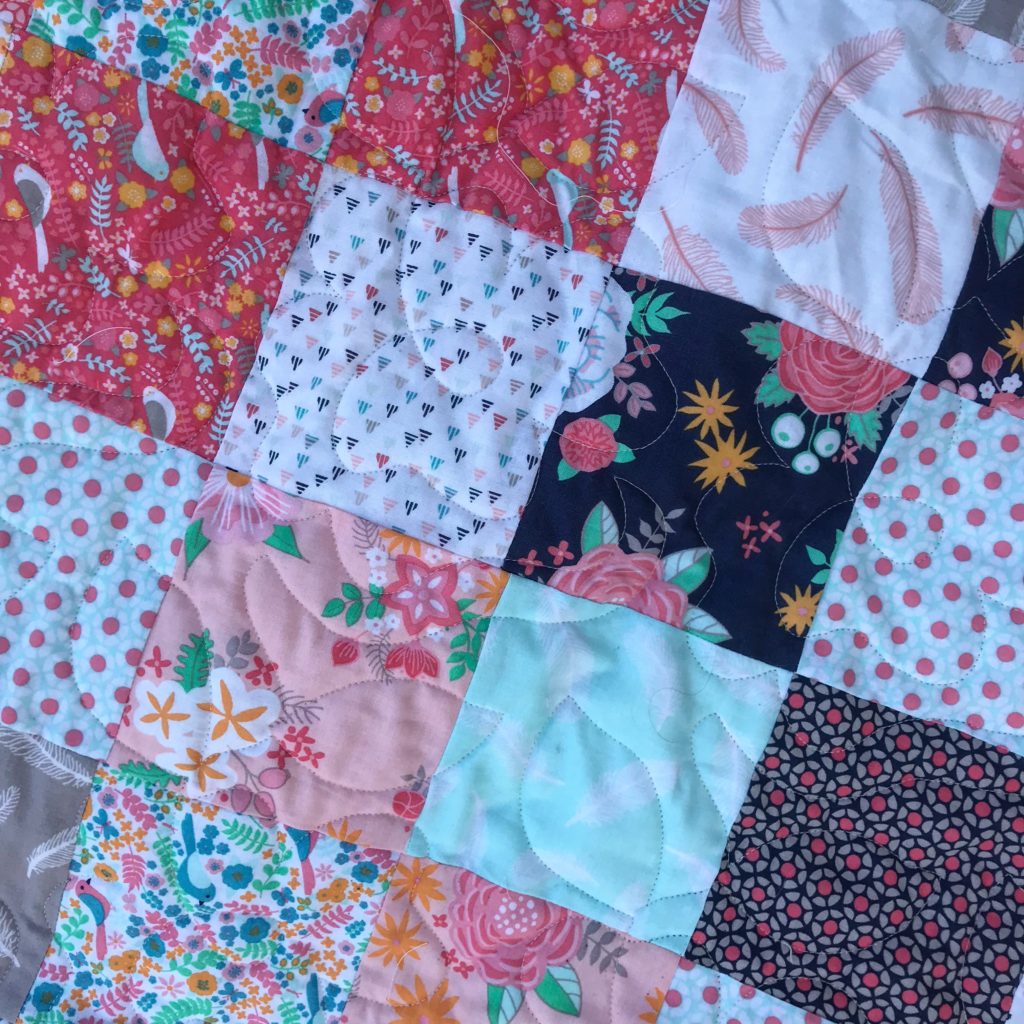 This Simple Charm Pack Quilt Pattern will go look so beautiful in my daughters room. She is all about unicorns and though the fabrics do not have any unicorns, the colors remind me of a fairyland similar to her Tulip Sleeve Dress. Here is my beautiful girl on her beautiful quilt. I really hope she cherishes these keepsakes when I am long gone and pass on to her daughters.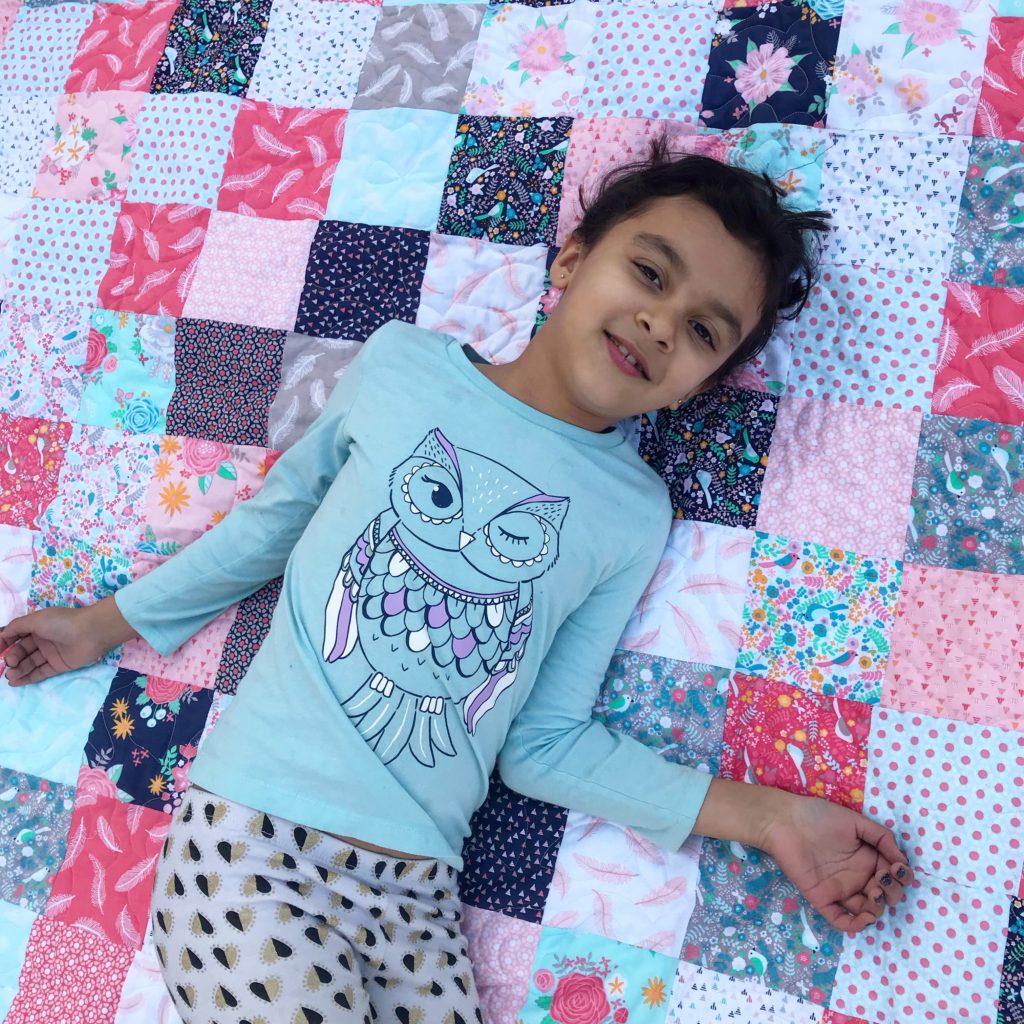 For the backing of this Simple Charm Pack Quilt, I used a queen side bed sheet from Walmart. I was lucky to find the same color scheme as with the Lily and Loom Dreamfield fabric line! Binding is sea foam mint green in double fold. I was planning on doing coral lining but could not find the right shade to match the fabric. This mint matches the back and front pretty well so all good.
I really hope you guys end up getting a few pre-cuts of this Lily and Loom Dreamfield fabric and make one of your own stunning Simple Charm Pack Quilt Pattern.
Simple Charm Pack Quilt Pattern Tutorial
Supplies for Quilt Top
1 queen bed sheet for backing or 5 yards of cotton fabric
Basic Instructions
Sew 16 charms (5″x 5″square) right side together one after the next. If you want you can use this EASY CHAIN PIECING METHOD.
Repeat until you have 18 rows down and 16 across.
Next sew each row together. I like doing two rows at a time.
As always thanks for visiting and Happy Sewing