Hello all! My 9 year old daughter have been interested in sewing recently so I decided to start doing some simple projects with her. Here is a project we both did together on how to sew a scrunchie. These took about 10 minutes to make and she was so proud when she was done. She wanted to keep making more using all of her favorite fabrics.
Mila used some of her favorite scraps to sew these scrunchies. I used similar color scheme in my how to sew a face mask tutorial. The size of the scrunchie is perfect for kids hair in all lengths and thickness.
How to sew a scrunchie
Your Supplies
You need one piece of fabric measuring 22″ x 3.5″ wide
1/4″ elastic measuring 7″ long (longer if you have very thick hair)
A large safety pin
Let's Start Sewing
Fold your fabric with wrong side out on the long side. Pin and sew all the way down.
Next, turn it inside out. You can use a safety pin to do this by pinning on one end and fishing it through.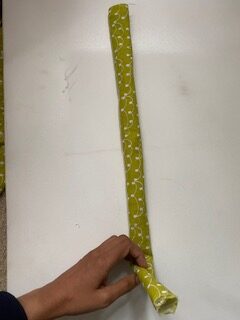 Now, pin your safety pin on the end of your elastic and fish it through the tube you just made. Hold one end and fish the safety pin through.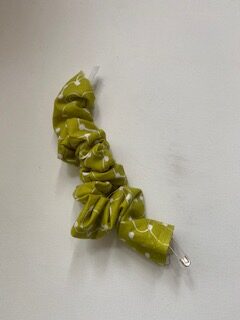 Next, tie a knot on the elastic.
Now, fold in one end of the tube about 1/4″. The fold doesn't need to be exact.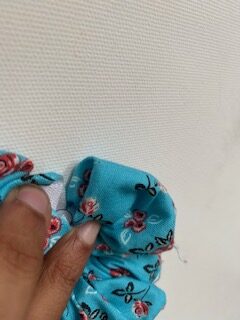 Take the other end and fit inside the one that is folded.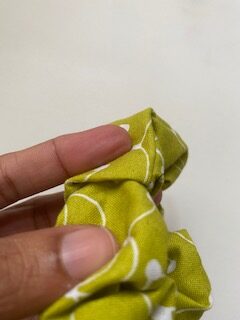 Now, hand sew all around to secure in place. Don't sew down the elastic, just the opening.
Thanks for visiting and happy sewing!