Hello Everyone! Hope you are all staying safe. I decided to create Child Size Face Mask Pattern for you based on the extremely popular FACE MASK for ADULTS I did a few weeks ago. This is very easy and literally takes about 10 minutes to make. You can whip up a few of these for you and your friends and family's kids.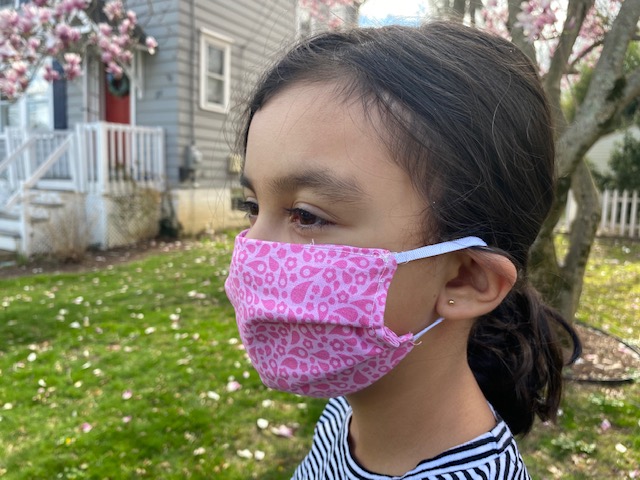 This Child Size Face Mask measures about 5″x 7″ and fits my 9 year old perfectly! For the pattern, I give different dimension for different ages.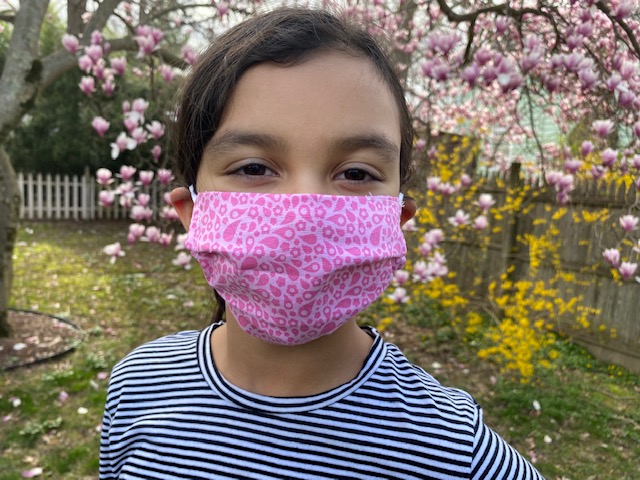 Let's Get Started:
Your Supplies
For ages 4-12- You need two pieces of fabric measuring 5″x 7″ and 2 pieces of 1/8th" elastic measuring 6″ long. If you can't find skinny elastic, you can cut wide ones. Or if you can't find any elastic, you can use long strings and tie at the back.
For ages 2-4- You need two pieces of fabric measuring 4″x 6″ and 2 pieces of 1/8th" elastic measuring 5″ long.
If your child has a wide face, you may want to use longer elastic.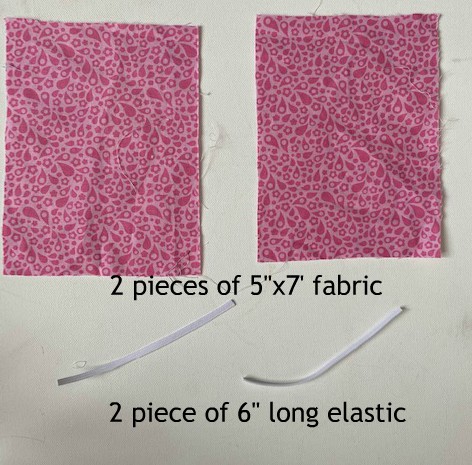 Let's Start Sewing
Pin elastic about 1/2″ from corners of short side of front side of one fabric.
Now lay the other piece of the fabric right side facing down and pin all the way around.
Sew both pieces of fabric together all the way around. It may be hard when you get the corners with the elastic so, go slow. Leave about 2″ open so you can turn it inside out.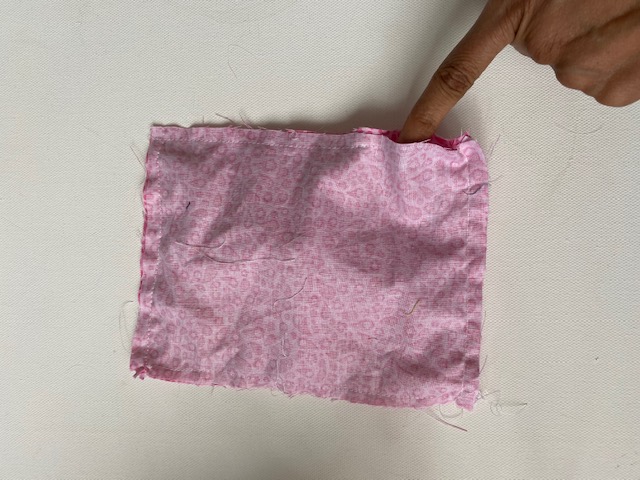 Turn inside out. Fold down the opening and top sew closed.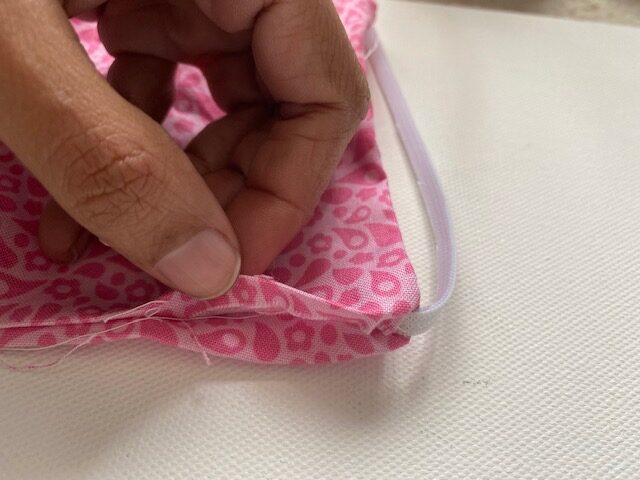 Now, do two pleats in the center of sides of mask. The pleats are about 1″ each.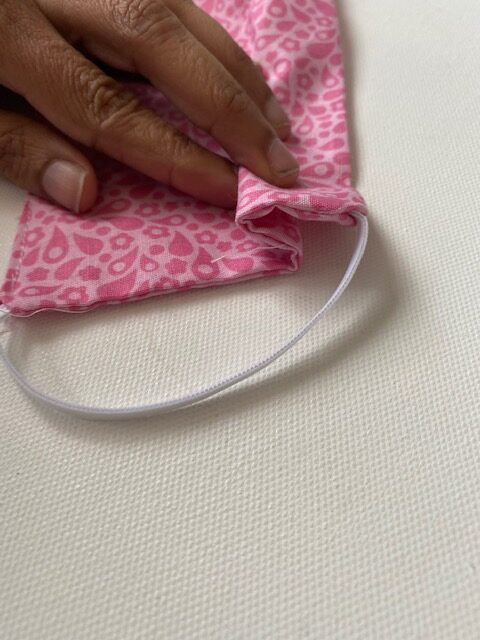 Pin the pleats and sew sides.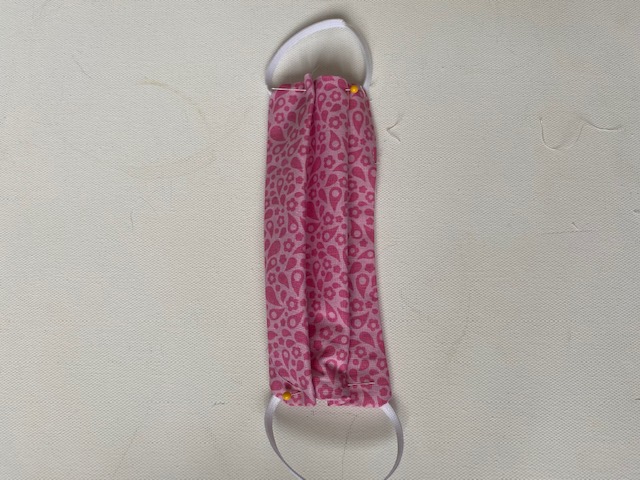 That's it! You are done. Now make a few more of these and share. And again, if you are looking for a fabulous ADULT PATTERN check out my post on How to Sew a Face Mask.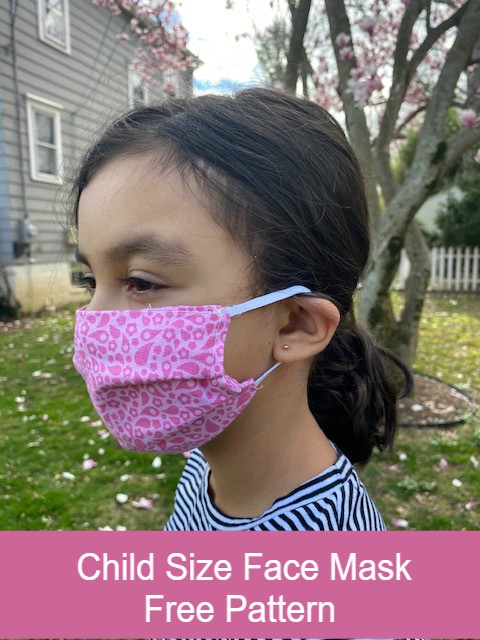 Thanks for visiting and Happy Sewing Everyone. Hope you enjoy this Kids Face Mask Pattern. Stay Safe.
Disclaimer: this mask will not completely protect you from COVID-19.