Hello Everyone! It seems like it's been forever since I last made a new sewing pattern. I have been busy getting healthy. This fabric has been sitting in my sewing room for months waiting to be used. I finally squeezed in some time to make the Mesa Crossbody Handbag. This is a super simple pattern but because it is accented with leather, the design on the fabric just pops. I actually saw this combination of fabric on Pinterest a while back and loved how it looked. The pattern is very beginner friendly and so versatile. I really hope you guys make this one.
The fabric I used is Cotton and Steel Mesa Tile in canvas. I think it's the gold in the fabric that caught my eye for a leather accent pairing. The leather I used here is actually from a thrift shop bag I picked up for $3. I love going to Goodwill or similar stores and grab old bags to reuse the leather and notions. You can off course get similar faux leather at your local craft store. Same for the leather straps. Again, use faux leather for cost savings if you cannot reuse from an old bag.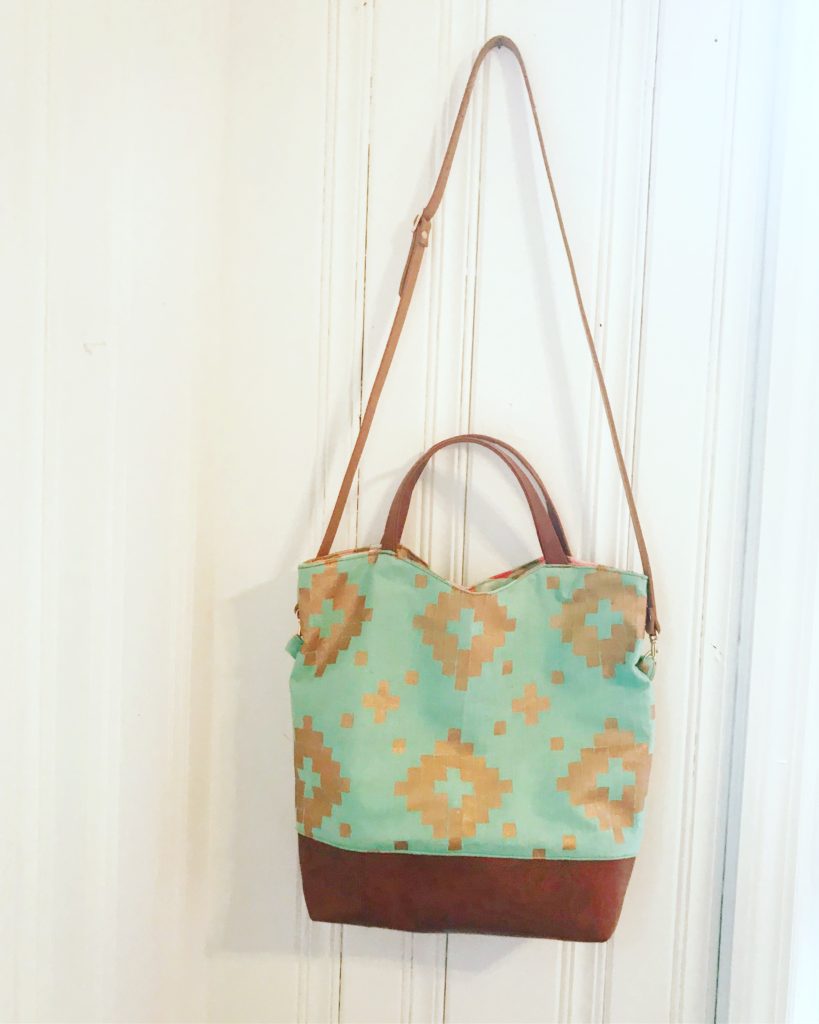 I could not find anyone to take picture of me modeling the bag, hence the wall pictures. I found the crossbody strap on ebay for about $5. Similar ones on Amazon. Sorry, forgot to mention that the bag measures about 14″x 16″ with top handles about 10″ long.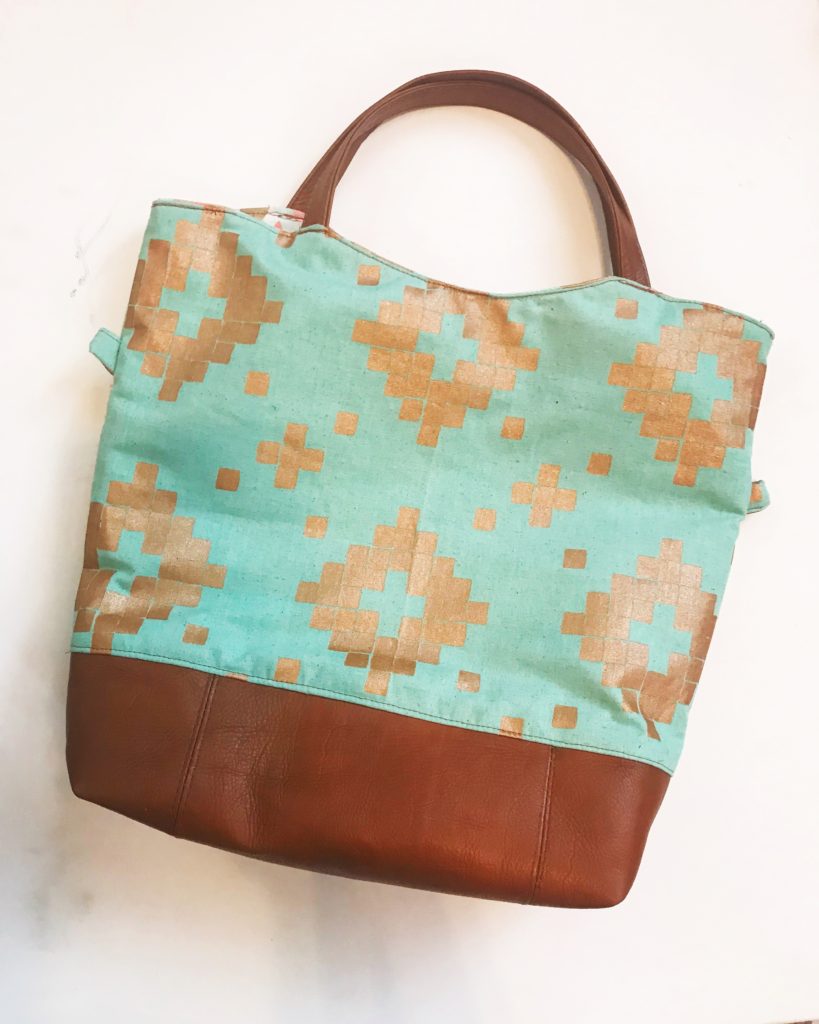 I did not put a closure on the bag because I was honestly just a big lazy. Also, I rarely use the closures on bags I have because most of the time I am just grabbing and going. I think a magnetic snap would work great for this bag. Also, if you have time, add a pocket inside to hold your keys.
Thanks for visiting and Happy Sewing!