Hi Guys! Even though I said I wasn't going to do many more quilts this year, I keep going back for more. This Jelly Roll Check Quilt Pattern is another quick and easy shortcut quilt pattern from The Fat Quarter Shop. This pattern is quickly made with jelly rolls; my favorite precuts. I decided to use the Bonnie and Camille Vintage Picnic fabric for my mini quilt. I honestly started off wanting to make the entire quilt but I thought a mini one with not only finish faster but would accent my historic turquoise inspired decor in my house. I am planning framing this quilt and using it at the top of my staircase. Stay tuned for more pictures! You can check out the Jolly Jabber post on this pattern as well. Kimberly also did an awesome video tutorial that should help you get started.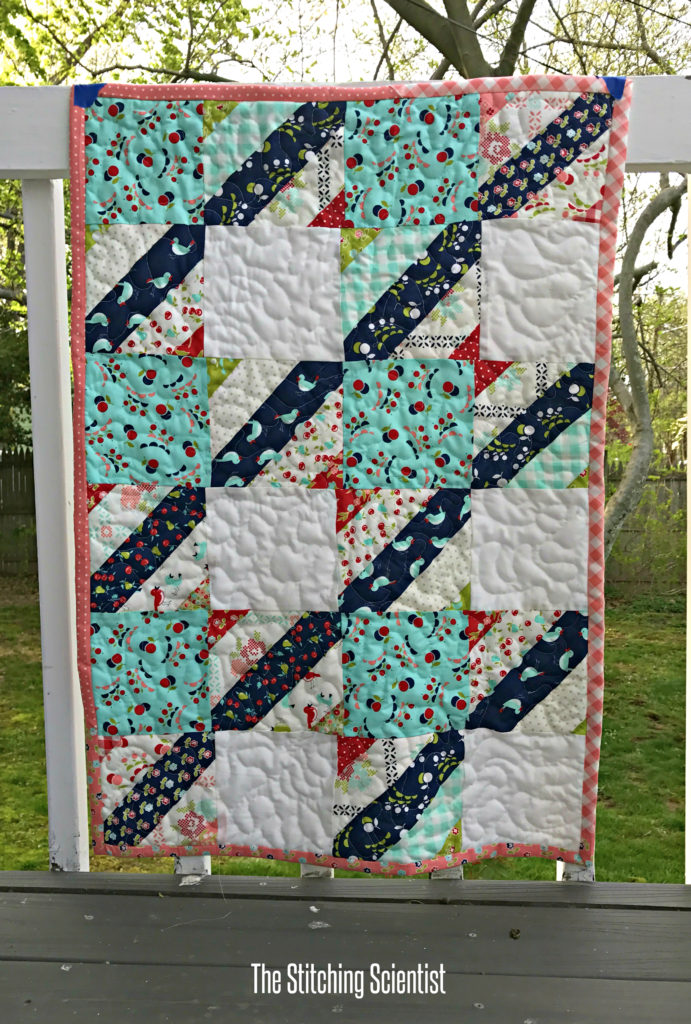 How pretty are the colors? I did my "not so perfect" free motion quilting on the top with my regular sewing machine. I love the colors in this fabric. It really matches my historic theme in my home and I can't wait to hang it up. The bold check pattern with the blue dark fabric really makes the pattern stand out. I also used a few jelly rolls for the binding. I really like how the coral brought out the design on the other fabrics.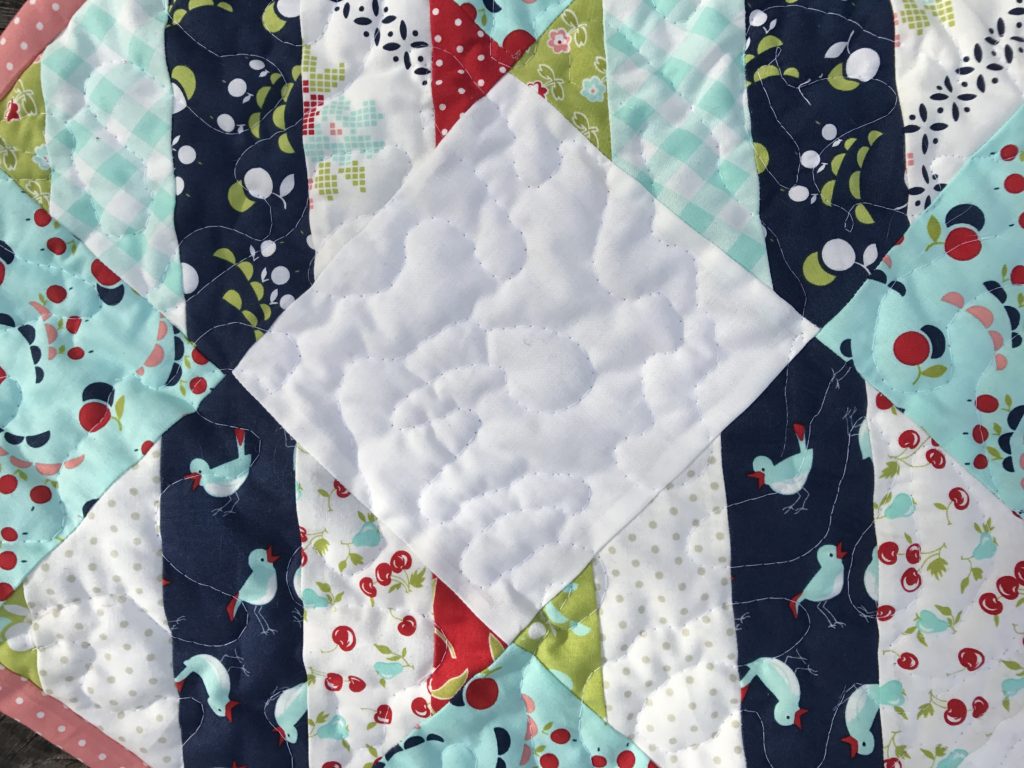 As you can see I did not do a perfect job aligning everything as this mini quilt was completed in about 3 hours! I doubt anyone will notice and I don't mind the imperfections. By the way, to get things nice and straight you should try using the 6.5″ square ruler! It is truly a lifesaver. I am definitely going to try and get my hands on it for my next quilt.
Well there you have it! I hope you guys try your hands at this beautiful Jelly Roll Check Quilt Pattern. It will become your go-to jelly roll precut pattern. The blue in the center is the Vintage Picnic Aqua Smitten fabric. It is a nice turquoise color that works well with the blue in the check pattern.
I went a little crazy with the pictures because I just could not get enough of this beauty.
Thanks for visiting and Happy Sewing!