Have you guys tried the Scrappy Project Planner from Lori Holt of Bee in my bonnet yet? This planner is perfect for all you super quilters that need to see everything in writing. I have been slugging this baby around in my pocketbook ever since I received it in the mail from The Fat Quarter Shop. This planner comes with over 200 pages for writing, scheduling and sketching all your upcoming quilt and sewing projects. It even comes with 6 scrappy quilt patterns like this one: The Patchwork Tulip Quilt. This is my first time doing a tulip design and I am definitely keeping this beauty for me. The colors work perfectly with my living room decor.
Forgive me, I went snapshot crazy and took a ton of pictures to show off this beautiful design. I changed it up slightly by doing 3 rows of flowers instead of 4. I honestly ran out of scraps to do the remaining tulips. In total, the entire quilt top took about 3 hours or so to do and that is with me having a 5 year old to tend to the whole time.
I had my friend at Sew Shabby Quilting do the quilting for me. Isn't the design pretty? If you want to try quilting from your home sewing machine, I have tutorial for that as well. The yellow binding and gray dots border makes it the perfect conversation piece for my couch.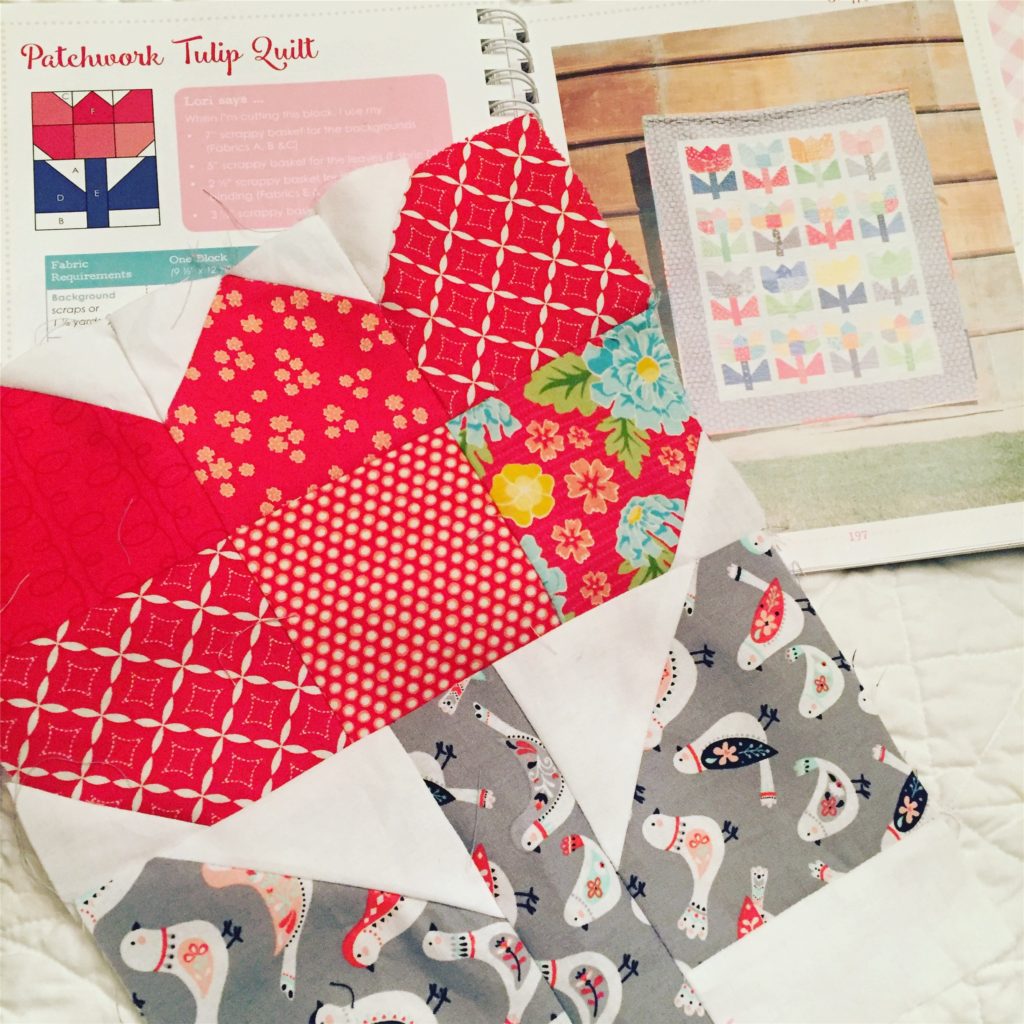 Here is my favorite tulip out of the set I did. Something about the red and gray just brings out the pattern so well! I am definitely going to try my hand at the other designs in the Scrappy Project Planner. I may have to buy more fabric "scraps". Haha.
Be sure to visit The Fat Quarter Shop to get this adorable and functional planner from Lori Holt.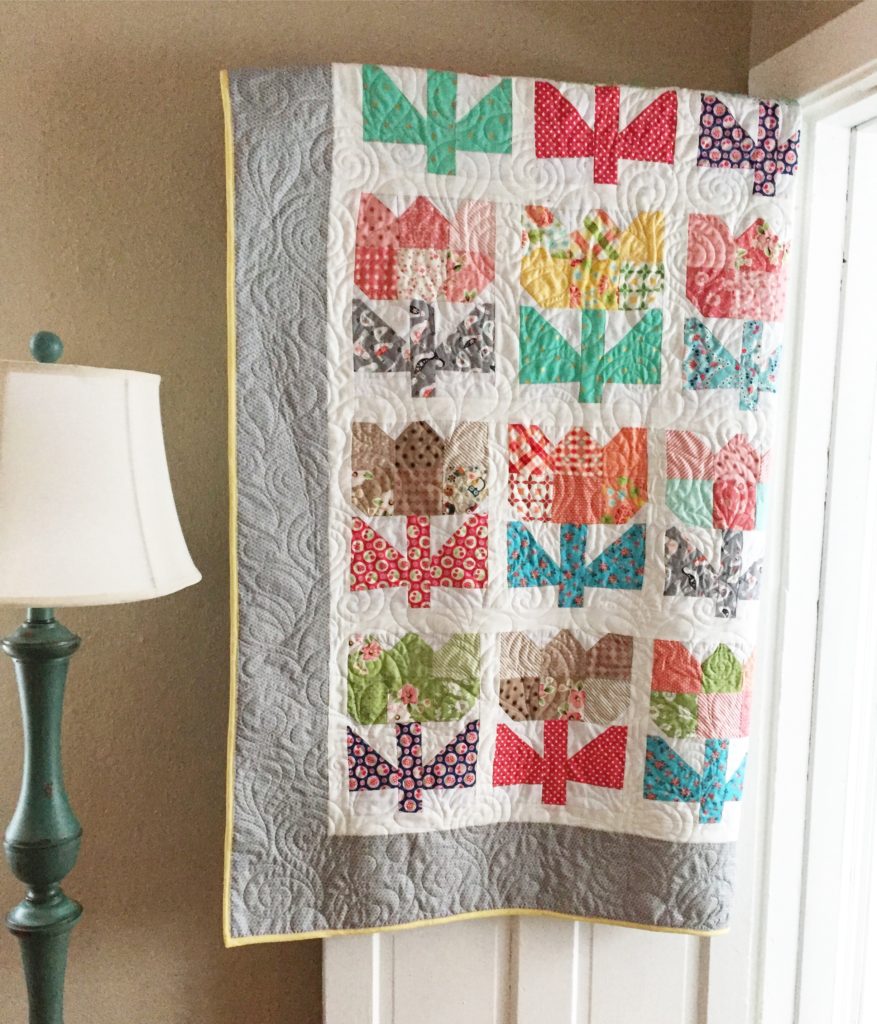 Thanks for visiting and Happy Sewing!
Follow the Sew Along from other blogs below:
February 3rd
February 10th
February 17th
February 24th
March 3
March 10