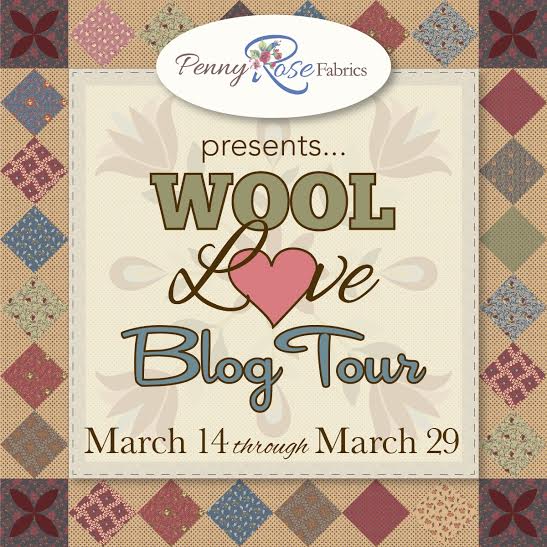 Well, we are at my stop on the Penny Rose Wool Blog Tour! To be honest, this is my first time sewing with wool. I always thought wool was for making stuffed animals, blankets or cold weather apparel. So, I have never really leaned towards this fabric type for my projects in the past. Well, when I received my fabrics from Penny Rose, I thought, what I can I make that showcases a non-traditional use of this fabric? Here it is…I made a spring dress for my little girl. This dress is actually really light weight and airy. It is perfect for the spring and summer months. She can even wear it as jumper if it gets a bit cold. We love how it turned out.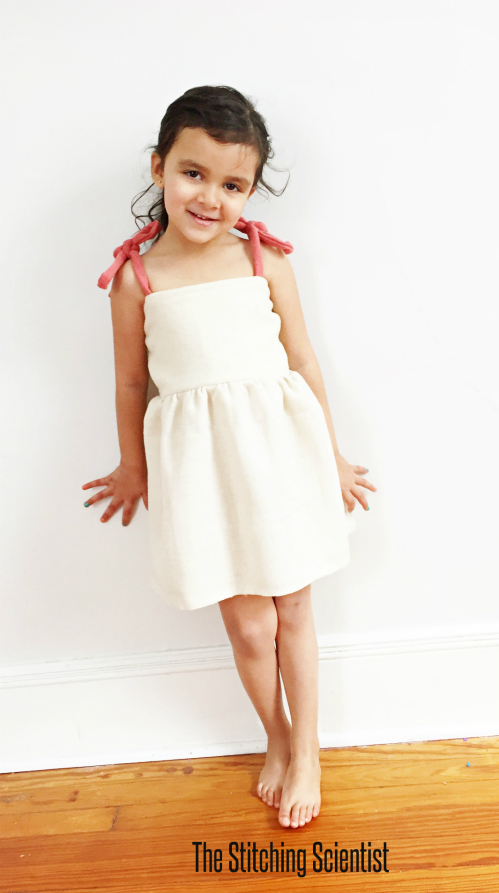 You can make this dress using the exact steps from my Holiday Jumper Pattern. The wool has tiny bit of stretch to it so you don't have to worry about putting on buttons or a zipper. It also doesn't ravel so no hemming or Serger needed. I literally made this dress in about 20 minutes while we watched an episode of My Little Pony:-)
The bottom is made with the white wool and the ties with the pink. I have tons left over to make another project. I think I may do a pencil skirt for myself with the remaining fabric.
I was thinking about making a flower to go on the bodice but I forgot and my daughter did not want to take the dress off when I did remember. I think it would look so pretty with a flower accent! Either way, we are happy how it turned out.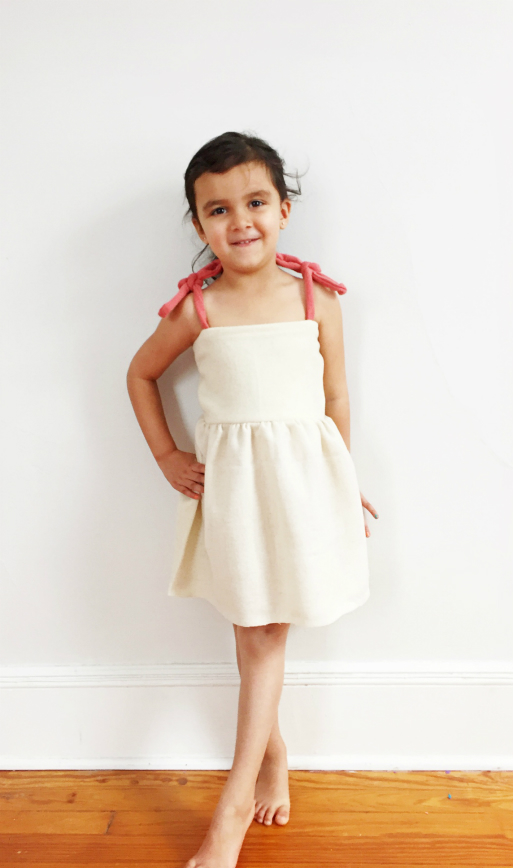 Well there you have it! Thanks for stopping by and please check out the other bloggers on this tour to see what they are whipping up with their wool fabrics!
Here is our schedule for the tour:
Thanks for visiting and Happy Sewing!