This weekend my little Mila and I decided to make a cute Valentine's Day project together. We made a Pixel Heart Mini Quilt! She arranged all the little mini charms in the color arrangement she wanted. I have to say, it turned out pretty beautiful. She chose all pinks and reds from my scrap box. Most of these are from a Hello Darling charm pack I bought from The Fat Quarter Shop. This version is from Blue Elephant Stitches. Can you say adorable? I am in love with this pattern. It just shoots LOVE all the way through.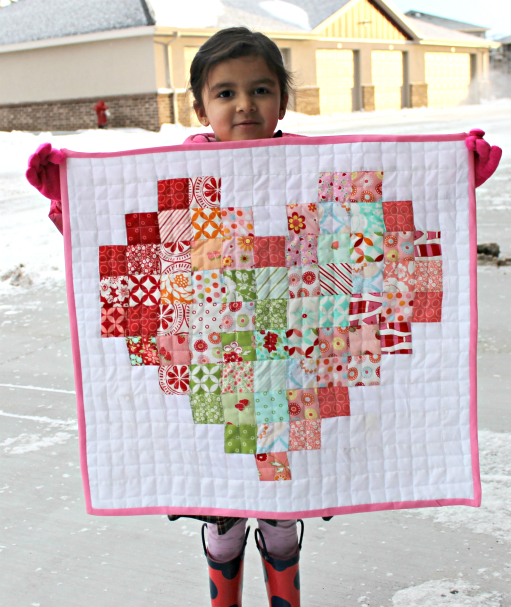 There is my girl showing off her work. The bottom square on the heart turned out a bit crocked but cute nonetheless! I can't wait for her to get her own little sewing machine and start to sew on her own.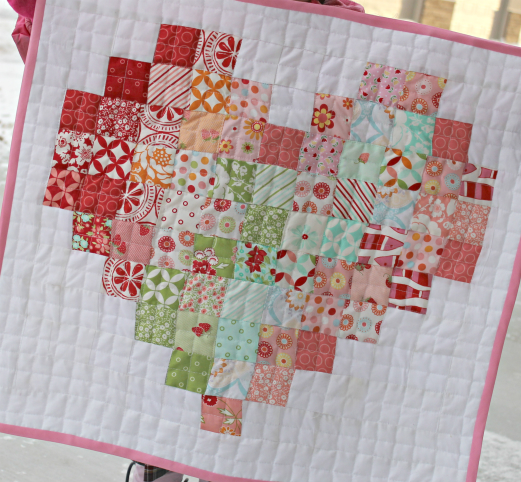 We quilted this on our regular sewing machine with just parallel straight lines to get a checkered pattern. The entire quilt took about 2 hours to do. It was an easy project that we will probably do again together.
Well, there you have it! Thanks for visiting us and Happy Sewing!