Hey Guys! I have been away from my sewing machine for a while. I haven't been in the sewing mood for some reason. I recently started crocheting and loving it so maybe you will see some crocheting tutorials on there soon. Anyway, I had some left over fabric from my Dresden Window Pane Quilt I did a few weeks ago and decided to make a matching flower shaped pillow out of it. I am going to use it to dress up my daughter's bed. It is so girly with the Flutterberry fabric from Riley Blake. With all the flower patterns on the different fabrics, I couldn't think of a better pairing than this gorgeous pillow. Red Viagra
How stunning are these pretty girly colors! Each one is so bright and bold. I just loved how this turned out. I may actually do this as my next baby shower gift for a girl. You can do this simple project with any scraps you have from other projects. Silagra http://www.wolfesimonmedicalassociates.com/silagra/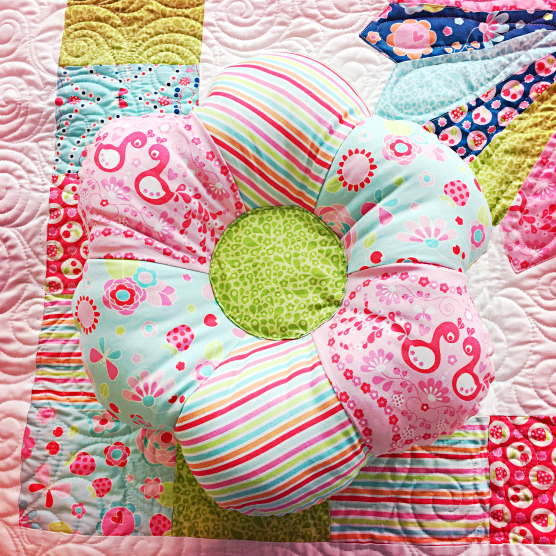 Here it is against my quilt. This will looks so pretty in my daughter's room. The pillow ended up being about 15″ wide which is perfect for a little girl.  Not too big, not too small.
Your Supplies:
6- 8″ square scrap pieces
2- 5″ circle piece
1-5″ batting
polyfill for the inside
18″ square piece for the back.
This is a super easy project. Down the pattern HERE.
Cut out 6 petals from your petal pattern. Sew the 6 petals right sides together using 1/2″ seam allowance. Iron neatly.
Next, lay the flower over your backing piece and cut around all the petals until you have a flower shaped back piece.
Next, lay the flower front and back together and sew all the way around right sides together, leaving a small opening. Turn inside out and iron.
Take your marking circle (small one) from your pattern and lay it on the center of the flower and draw around using a pencil. Sew around the circle.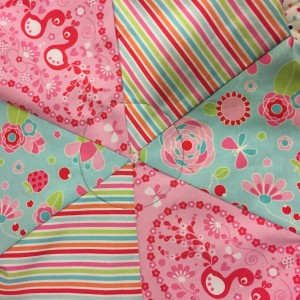 Fill the pillow with your polyfill. Sew the opening closed by hand stitching. Set aside.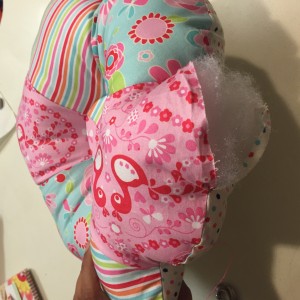 Take your large center circle and cut out 2 pieces of center fabric and 1 piece batting. Place batting on wrong side of one circle, then place the other circle right side together. Sew all the way around leaving a small opening. Turn inside out and sew opening closed.
Now, take your center piece and hand sew it on the center of your flower.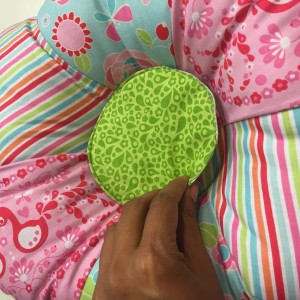 That's it! Go show off your creation.
Thanks for visiting and Happy Sewing!