Hey Guys! I finally got my hands on the Washi Dress Sewing Pattern by Made by Rae. I have to admit I was a bit nervous with how this dress would turn out, but I absolutely love it. I have never actually sewn a dress from pattern before so it appeared to be intimidating. Boy, was I wrong! It was so easy to follow and I sew. I definitely think it's an intermediate pattern; meaning you should know how to sew a bit before attempting it. However, trust me when I tell you, you don't need that much sewing experience to make this dress. I made my dress in size small. I was scared it wouldn't fit as my actual bust is around 35″. However, with the back shirring, it snugged perfectly to my chest. Everyone that I have seen online that did this dress said to do a muslin first but I honestly didn't have much time so I got brave and cut right on my fabric. Happy that I did!  If you haven't tried this pattern yet you are missing out on a stunning dress.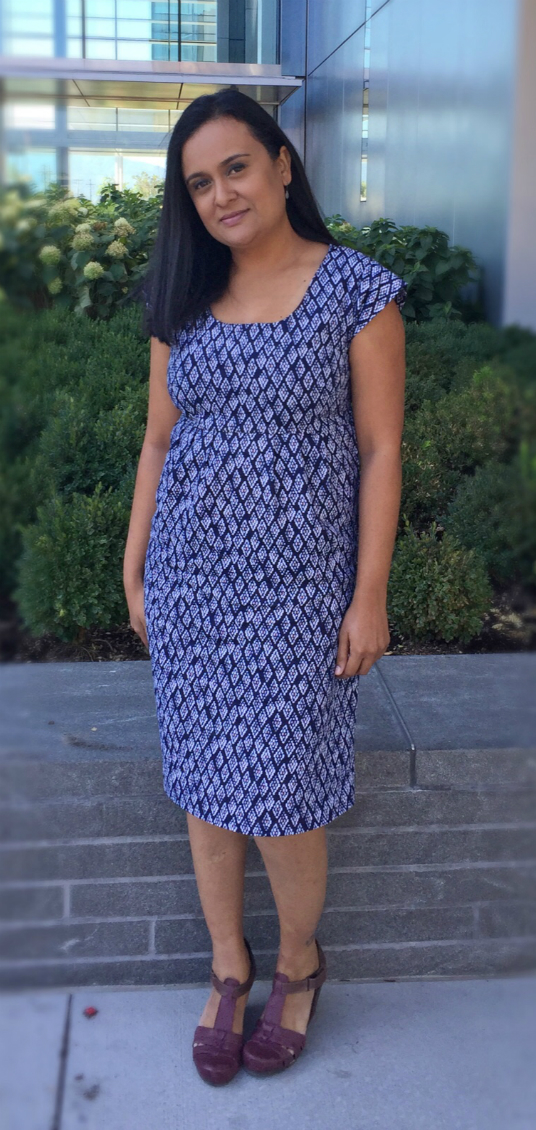 I adjusted the pattern a bit to make my dress less A-lined from Rae's. Since I made the sides straighter, I didn't do the pockets. The fabric that I used was a bit bulky so the pockets made it too poofy for me. To make it less A-lined, just bring in the sides of the skirt about 2″ on both sides. Super simple for a more sheath look.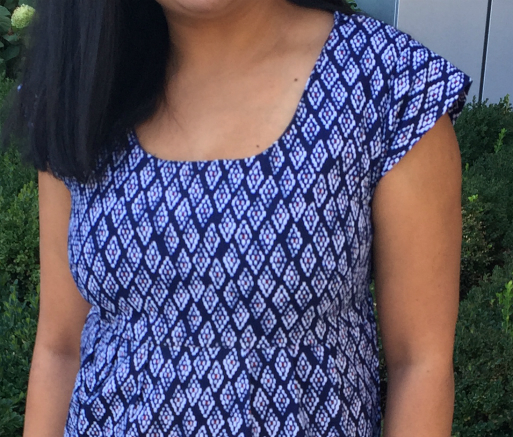 You can't really see the pleats from this picture but they are very subtle. It adds a great touch to the front of the dress. I have heard people having issues with darts but mine came out just like Rae's. I did mine exactly as in the pattern without any issues at all. Allie from Crozette details some fixes with dart issues for this dress. The pattern comes with a scoop neck and a cut out neck. The scoop worked best for me.
The fabric I used is a linen and rayon blend. It's called Ikat Linen Rayon Navy White Red. I got it from my local Joann's. It is a subtle pattern that works well as a career dress which is what I plan on using my Washi for. I ended up buying 3 yards which cost about $15 with my coupon. Not bad, huh?
If I had to choose the most difficult this about making the Washi dress, it would be shirring! Rae did a tutorial on shirring that helped a ton but my machine just kept acting up which make the process tedious.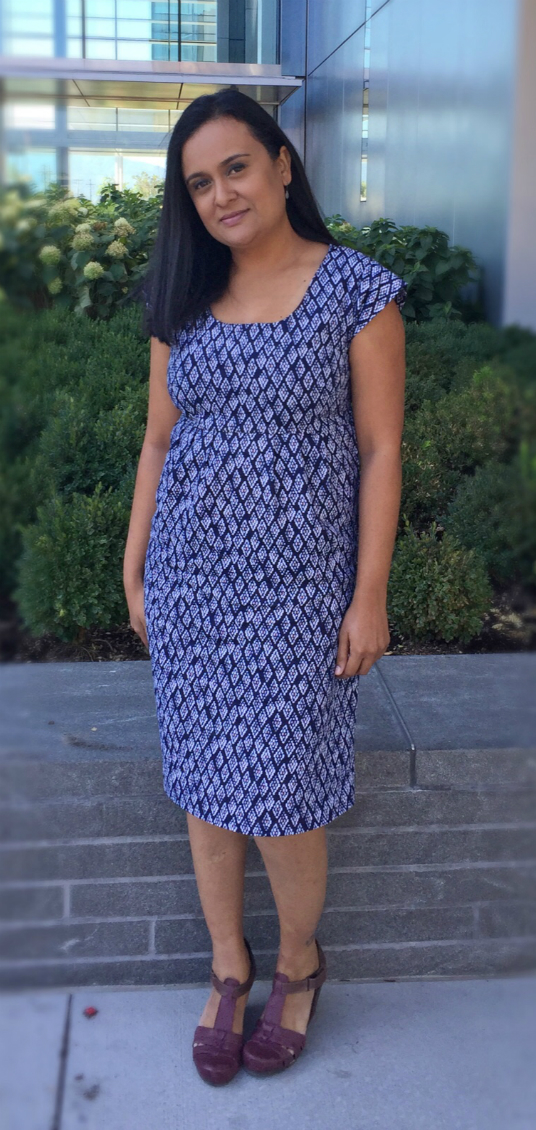 And so there it is! I already bought more fabric to make my second one so stay tuned. Again, to get this pattern, please visit Made by Rae.
Thanks for visiting and Happy Sewing!