This is by far one of my favorite projects since I started sewing! I am absolutely in love with Miss Kate fabric line from Bonnie and Camille. I decided to get myself some charm packs and white cotton and make myself a maze. I am definitely keeping this one for myself. This is actually a really simple beginner pattern that any novice quilter can piece together. The maze pattern is a simple open maze that has a center as the destination point. The finish size ended up at 75″ x 85″. I hope you guys enjoy the pattern and tutorial!

How vibrant and pretty are these colors! I love how they stand out against the white fabric.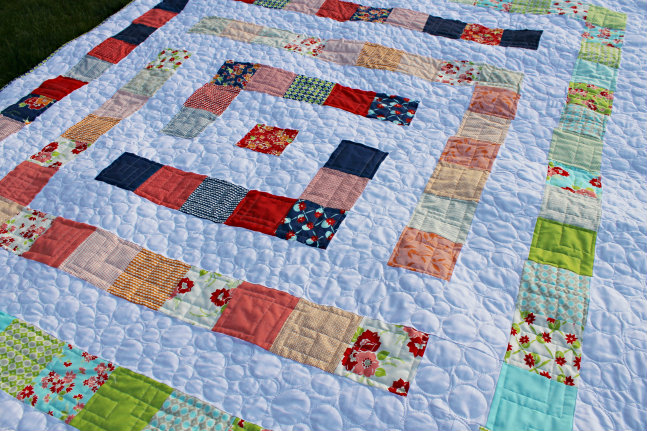 The finished quilt was quilted by Melissa from Sew Shabby Quilting. She used a bubble pattern for the white and square dance pattern for the colored charms. She never ceases to amaze me with her talent.
I ended up using a flat bed sheet for the back. Love how the white thread looks on this navy blue fabric.
She did a bulls-eye pattern in the center destination square. Can you say AMAZING!!!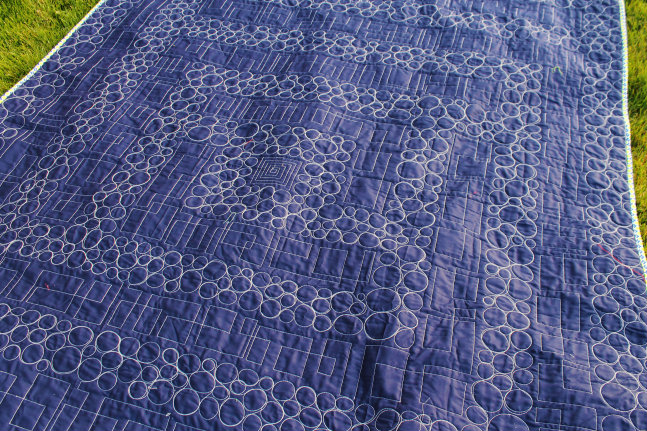 I love how well the edges line up with the contrasting fabric colors and patterns.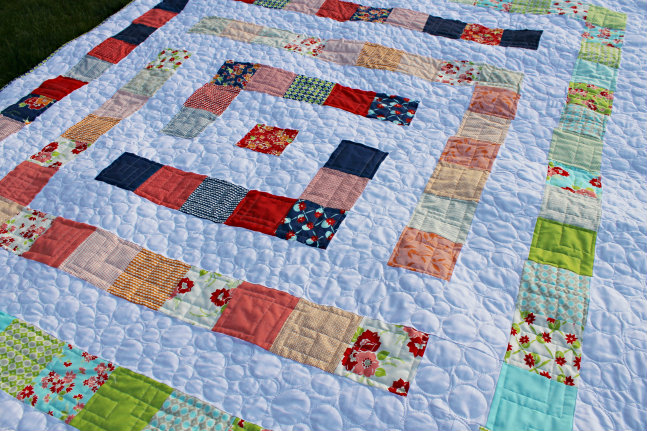 I ended up binding the quilt with the Navy Sunshine fabric. It took about 1/2 yard to bind the entire quilt. As you can see not everything lined up perfectly but I am hoping once I wash it, my imperfections won't be recognized:-)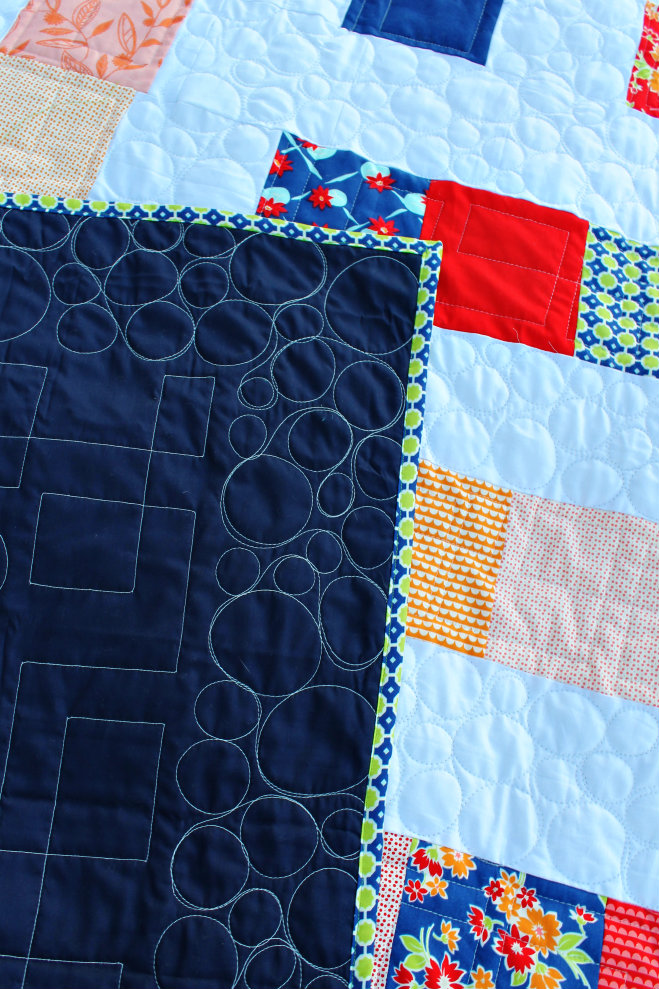 I went a tiny bit crazy on taking pictures but I just couldn't get enough of this beauty.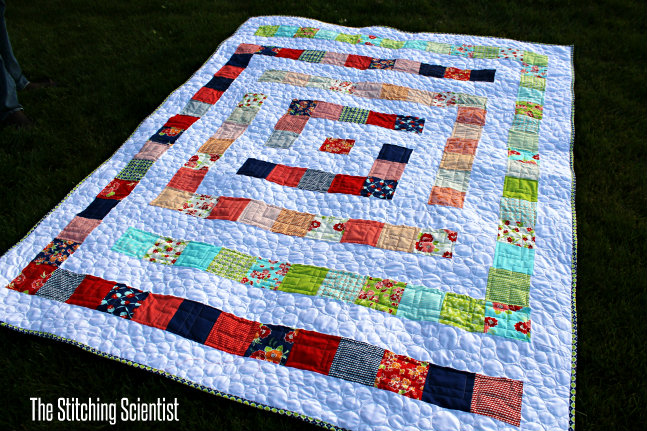 Your Supplies
3 Charm packs from Miss Kate's Line
1 White Charm pack or cut 42 5″ squares
3 yards white cotton
The free maze pattern and fabric requirements can be found HERE.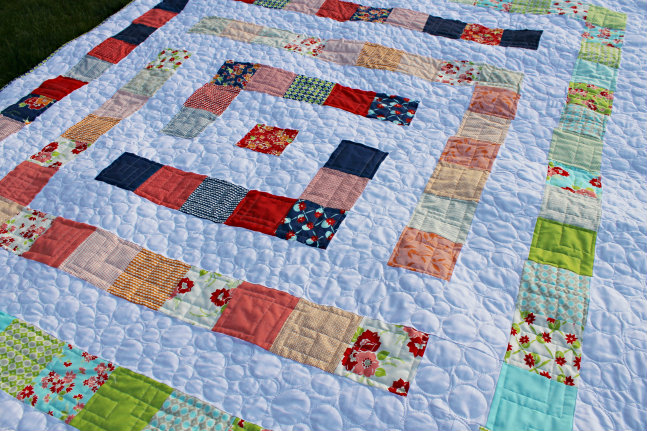 Thanks for visiting and Happy Sewing!