As much as I am dreading it, we are starting to say goodbye to summer. With my 3 year old still refusing to wear anything but dresses and skirts, I decided to draft this 3/4 sleeve empire waist dress pattern so she can still wear dresses in the colder months ahead. The free pattern is a simple front button closure, high waist, knee length dress with long sleeves. I will show you how to draft your own pattern in an upcoming post or you can use the one I provide here. The pattern comes in 2T t0 5T sizes because I am new at pattern grading and I actually had to measure a child in each age group to get the individual patterns. I couldn't find anyone older than 6 so the pattern stops at 5T.  The pattern comes with an optional pocket pattern which adds a nice girly touch to the dress. The pattern is super easy to create, so you can do one in any size. The dress is completely lined which makes it thick/heavy for colder weather. I did two different patterns; one for knit fabrics and one for woven fabrics. The knit pattern is bit smaller than the woven pattern and does not require lining. I am planning on sewing up a dress using the knit pattern this week.  I am also planning on doing some baby sizes in this pattern in the months ahead so stay tuned! Thanks for visiting and enjoy the pattern!
This is Brooklyn, my neighbor's 5 year old who agreed to be my model for the pattern. My 3 year old refused to cooperate so I paid Brooklyn with a free dress to model for me:-). This fabric is from Joann's and its called Faine Sterling from Keepsake Calico. It is accented with a Kona Cotton red cotton on the sleeves and some big bright red buttons on the front.
I added two small pockets on the side. Brooklyn loved the pockets so I think it was a good idea.
Here she is from the back. I love how cute the red bows are with the dress!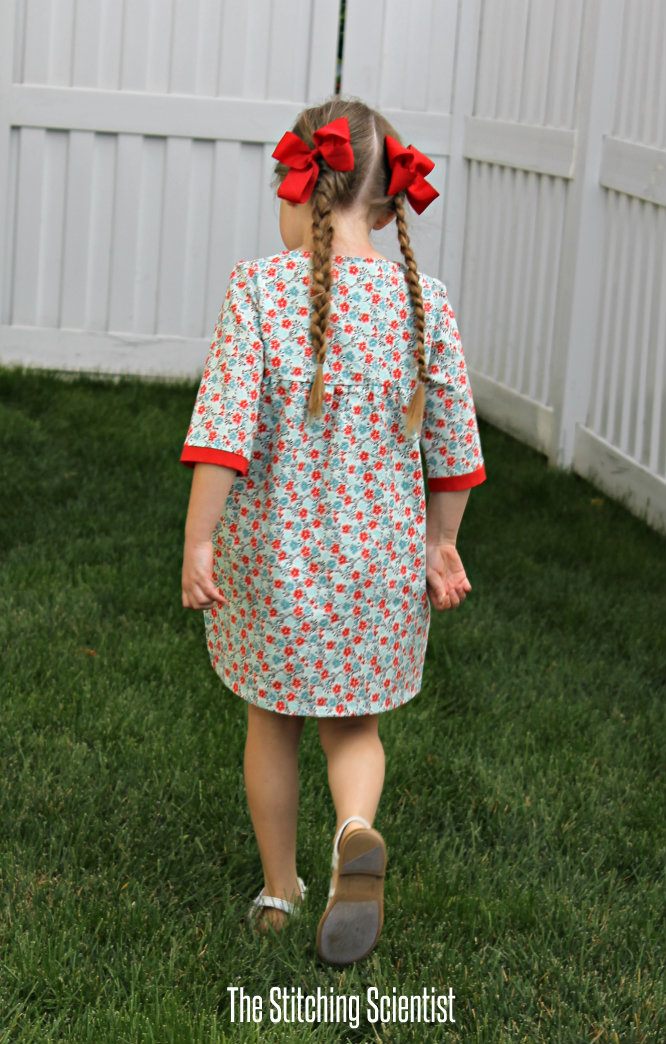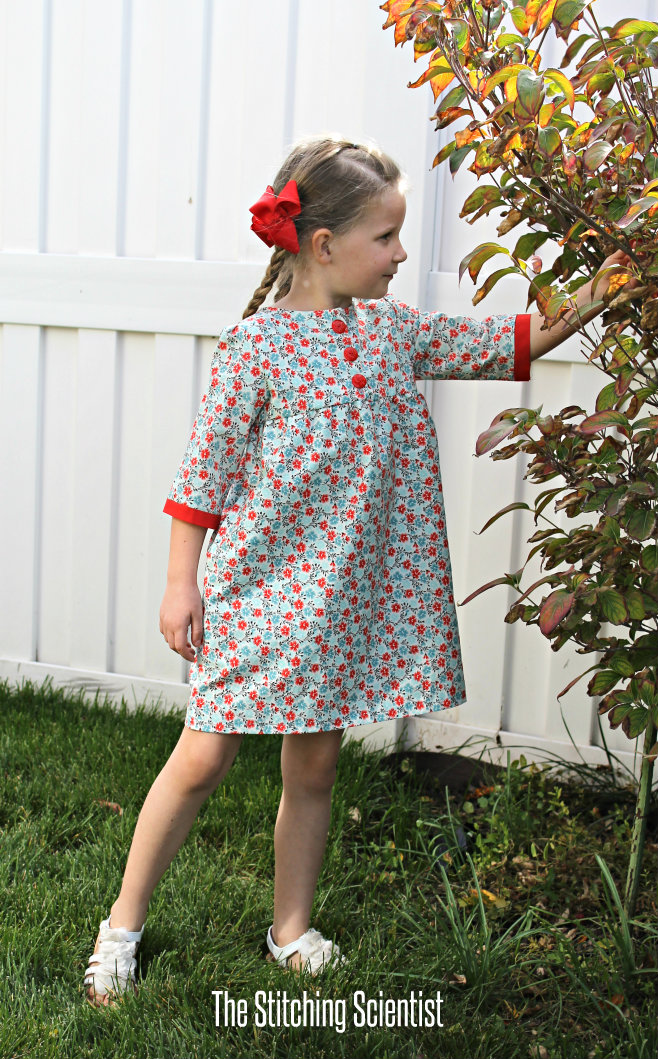 I got my 3 year old to stand for 2 minutes to take a picture for me in her dress. For her dress, I used a polka dot red silk for the main fabric and red Kona cotton for the lining. The sleeves are shorter than Brooklyn's dress.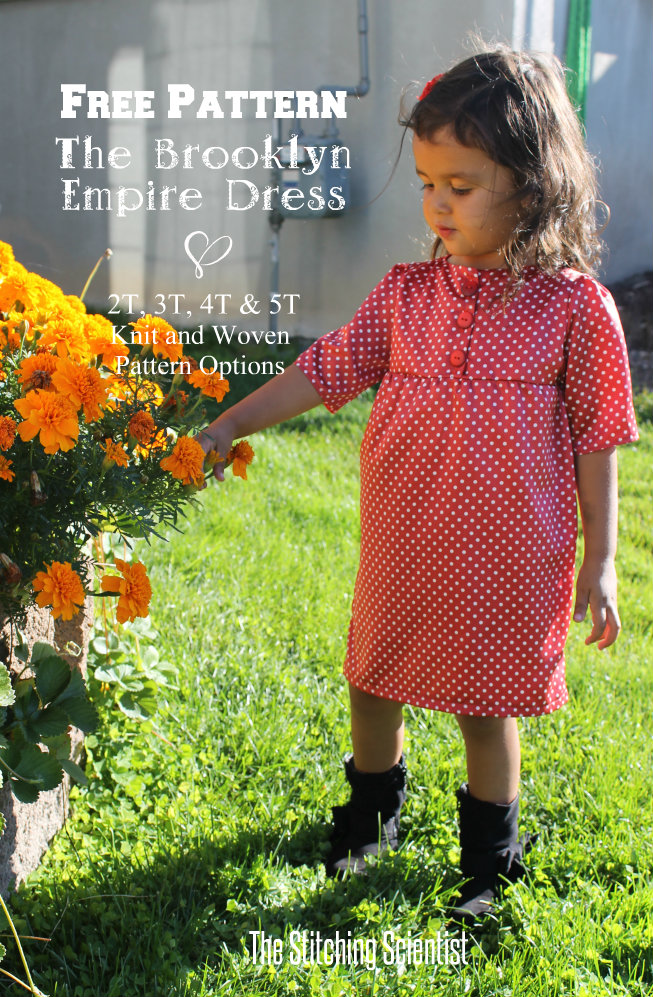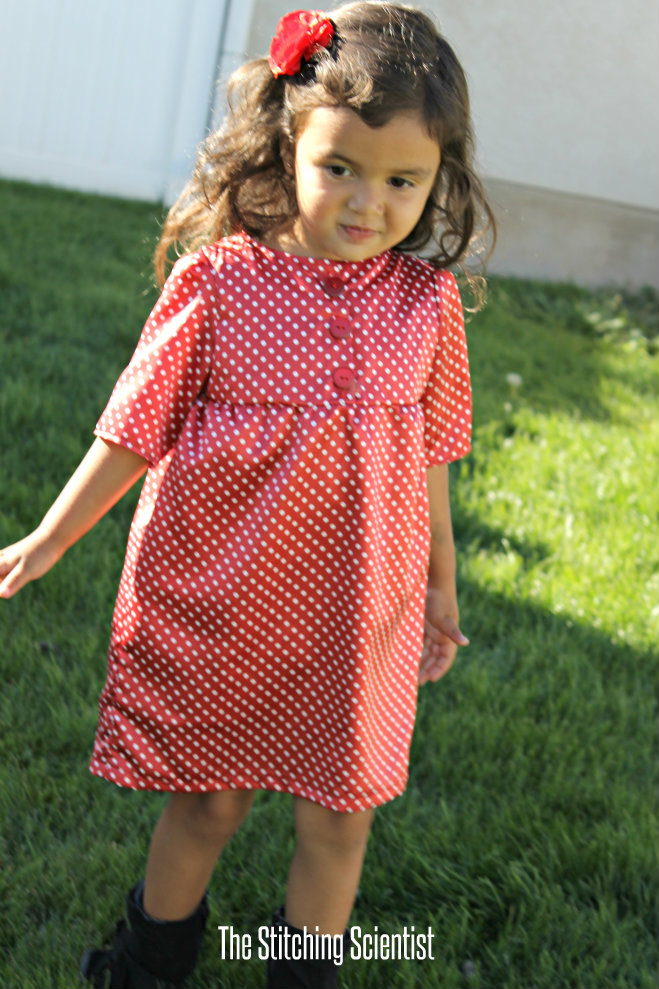 Many thanks to Brooklyn for modeling for me. She is a natural and the dress looks so cute on her!

Your Supplies
You can DOWNLOAD PATTERN IN KNIT AND COTTON HERE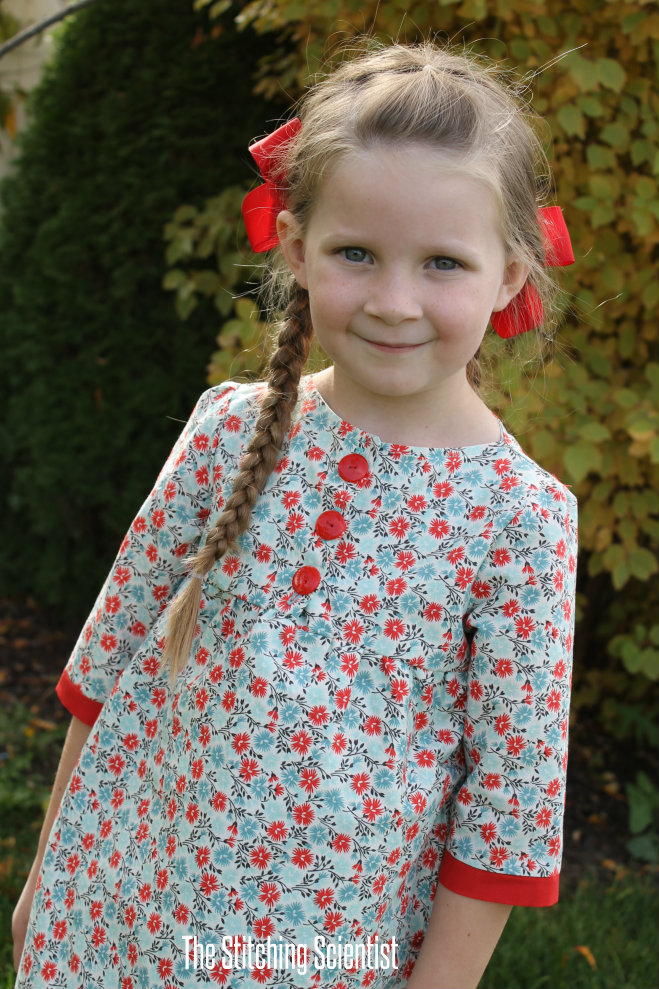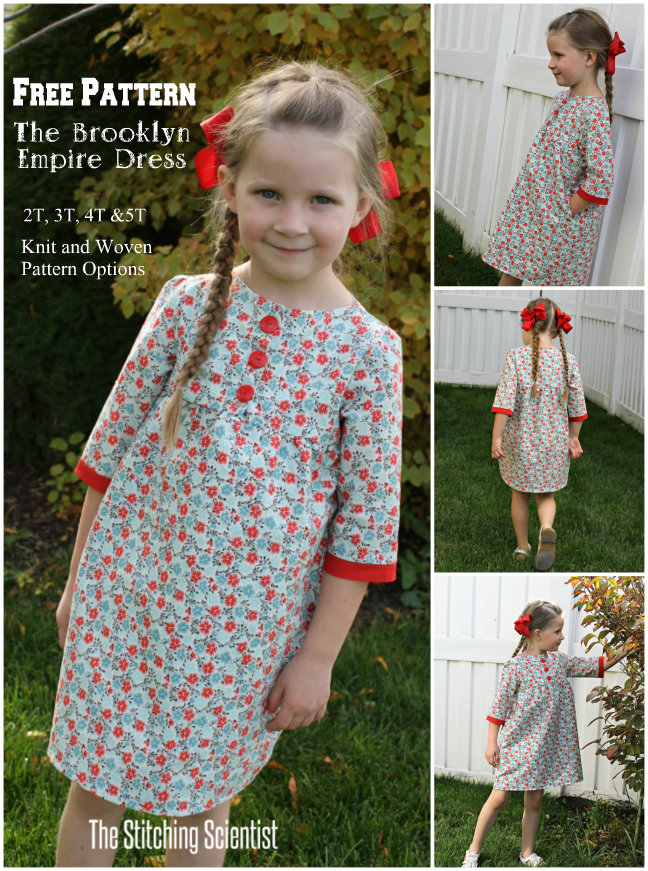 Thanks for visiting and Happy Sewing!