Here is my half square triangle (HST) quilt I learned to make at Sewing Summit this year from Amy Smart from The Diary of a Quilter. I have always been so intimated by large quilts that follows a pattern. I think I am most comfortable with patchwork improv quilting where I can just coordinate colors and not have to worry about things lining up. However, this beginner HST quilt convinced me to do something outside of my box. It wasn't as hard as I imagined it to be and was actually simpler to make than my improv quilts. I love the colors of the bright and pastel florals against the silver dotted gray. I used about 24 cake layers (10″ sq) from High Street by Lily Ashbury. Its the fabric line I used in my fab fabric post as well as my pot holders. I still have a bunch of cake layers left over to do another project.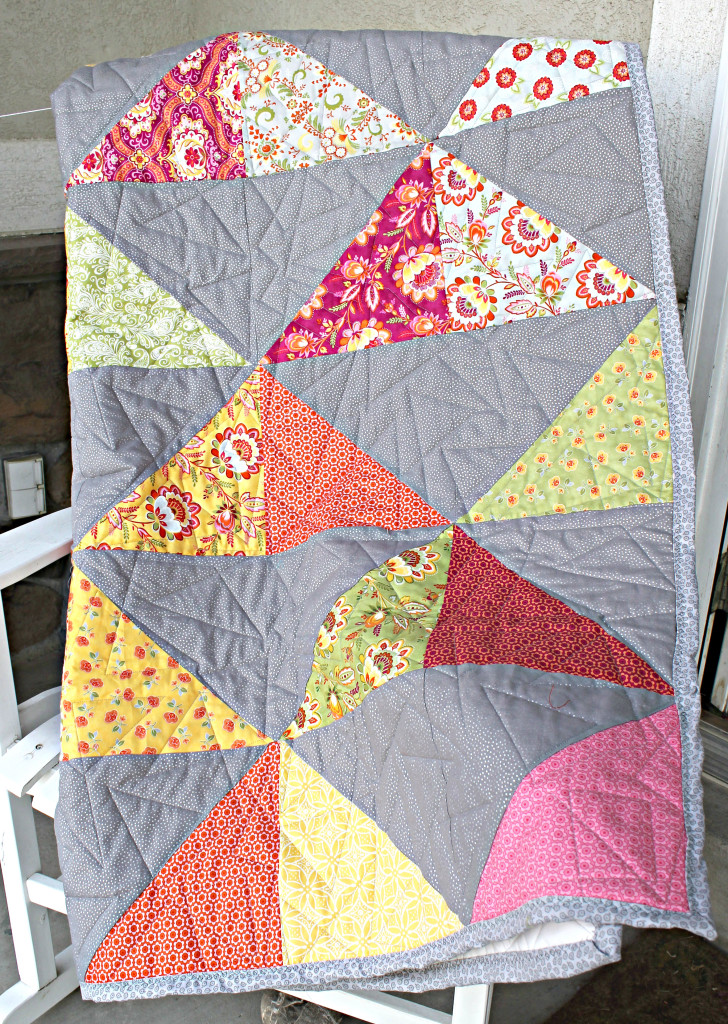 Melissa from Sew Shabby Quilts quilted this quilt for me. She used the triangles pattern which fits perfectly with the HST design on the top. This was my first experience working with her and she blew me away with her work and her price. Had I decided to suffer through doing it myself on my little machine, it would not have turned out half as pretty as it did.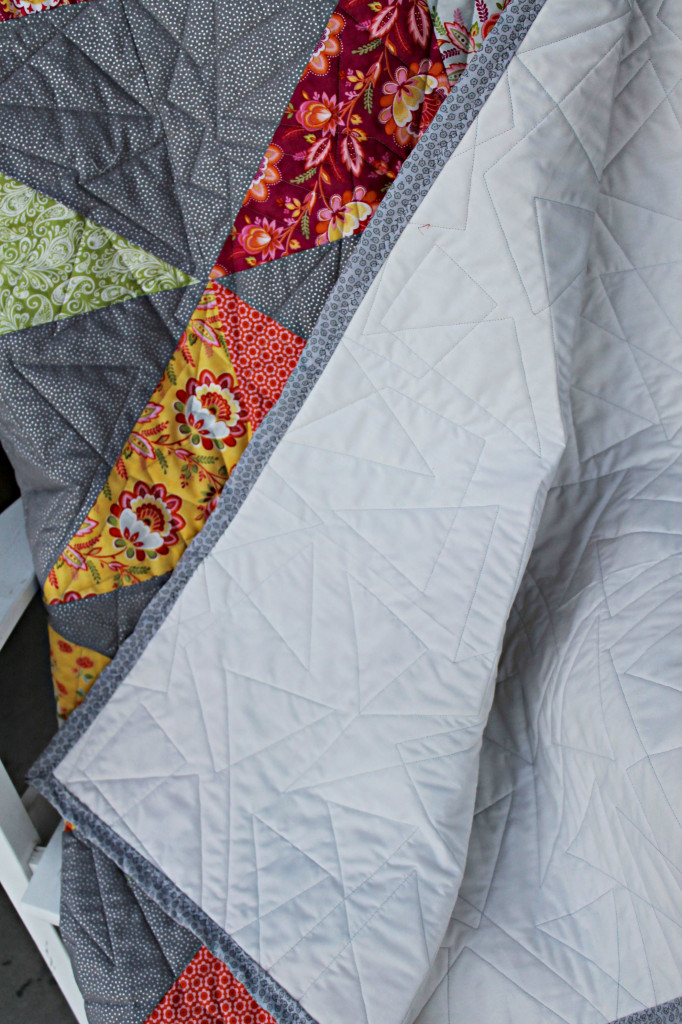 I didn't do a perfect job lining up everything but I think once I wash and dry it, it will shrink a bit and my little imperfections wouldn't be noticed as much. Either way, it doesn't matter. I think it came out ok being my first one.
I decided to do machine binding instead of binding by hand. Using a cool decorative stitch in the front, I think it compares in neatness just as well as hand binding. I am just not a fan of sewing by hand especially for a large project.
I will definitely try a few more of HST quilts. I enjoyed making it and honestly, it's not as hard as it looks.