Have you tried the Free Pattern for the Overnight Duffel Bag? This is the most popular project on the blog and has been shared and sewn by hundreds of followers over the years. I thought I would re-post it for some of our new followers or as reminder for long time followers that haven't done this project as yet!
This bag is perfect for an overnight trip to a friend's house, for hospital baby delivery and even as a shopping bag. Use this Free Pattern Overnight Duffel Bag to store all your gym gear, beach essentials etc. It's the one bag you should not leave home without! You can mix and match your favorite fabrics to create a piece you can cherish for years to come. It is sturdy, can be washed and holds quite a bit; measuring 12″ high x 15″ wide.
I did one piping accented pocket on the side to easily store phones or keys. You can add another pocket on the other side if you need to. By the way, isn't the purple combination so pretty. I think I got this fabric at Joanns a few years ago.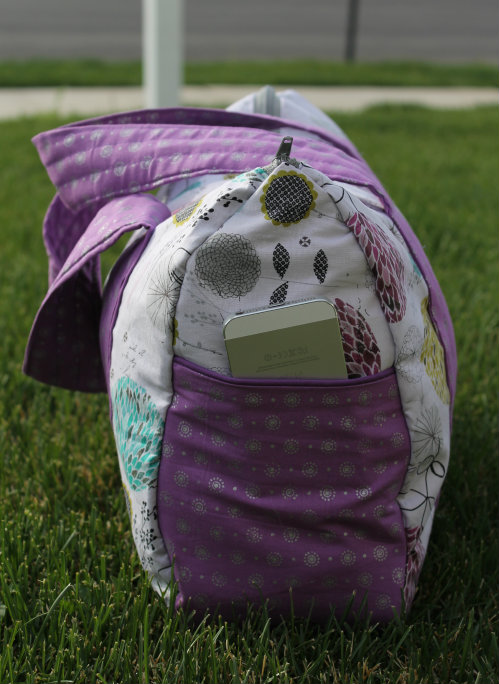 I did the Free Pattern Overnight Duffel Bag pattern without a lining. If you follow the tutorial you wont need to sew a lining for the bag and it would have already been created during the main construction.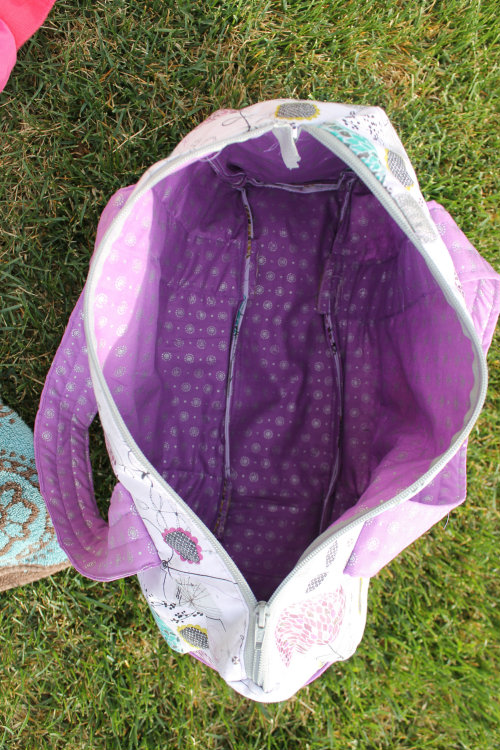 The bottom of this bag is flat and stiff, making it study. It can stand along without rolling over.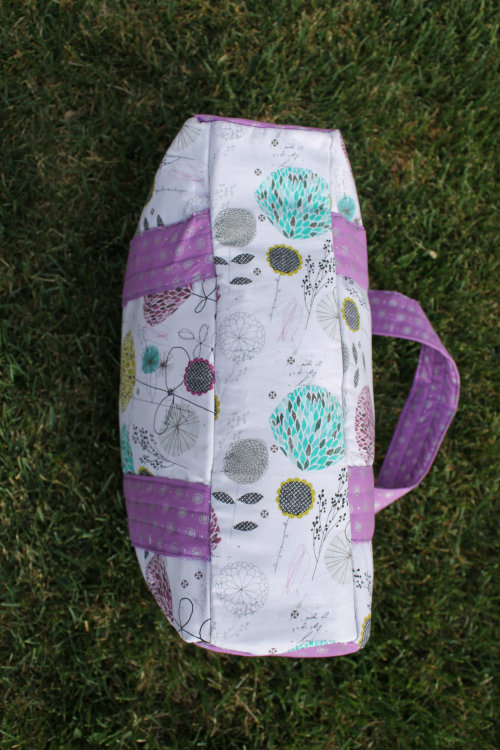 The closure is a standard zipper. It is easy to open and close. I think maybe an open-coil zipper may work better. I also need to get a cute zipper pull to accent it!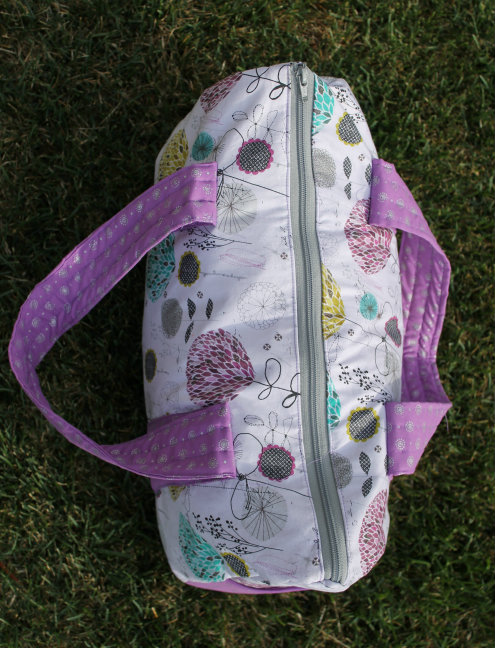 Well, there you have it! Show me yours via Facebook.
You download the FREE PATTERN with full detailed instructions HERE. Good luck.
Thanks for visiting and Happy Sewing!