Hello Everyone! I teamed up with Fat Quarter Shop this month to do their Blog Remix. First up is the Milk Cow Kitchen Towel. This is a super easy, quick and beginner friendly sewing project that would make for the perfect house warming gift for a friend or to just add some decor to your kitchen. This project literally took me about 20 minutes to make and cost under $5 for both. I really hope you guys make some of these as they are truly the cutest and easiest way to show off your creative side.
This project takes one kitchen towel which I got at the dollar store. The fabric is from my scraps bin in my sewing room. The green is from Heather Bailey True Colors Collection. Similar pattern can be found in her Nicey Jane Collection. The triangles fabric is from Hobby Lobby but similar ones can be found from the Heart and Soul collection from Riley Blake.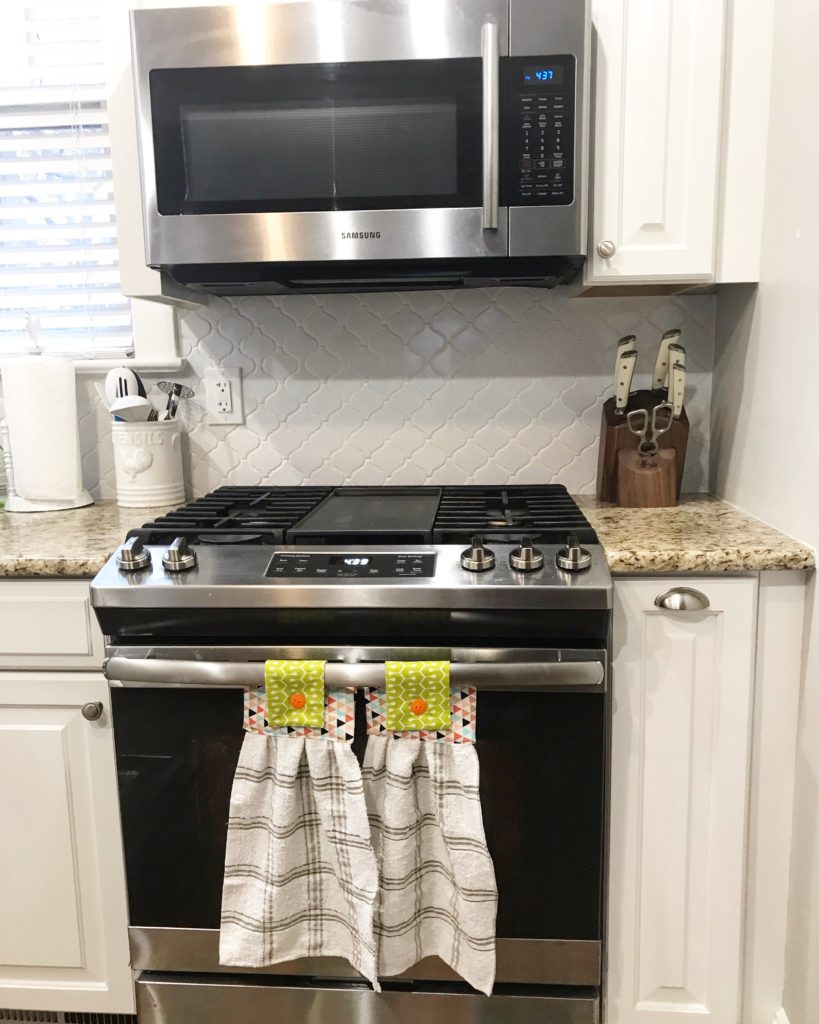 I love how they stand out against my white and silver kitchen farmhouse decor. I honestly made these to give to my neighbor but I think I will end up keeping them for myself. Next time, I may get some better quality towels instead of the dollar store version to make as gifts.
If you are planning on doing this project, I would recommend doing a pair instead of one. I started out thinking I was only going to do one but it was so easy and fast I ended up making two and to be honest, they look better in pairs. By the way, what do you guys think of my color combination? It was either this or red and white. Love how the orange pairs with the green.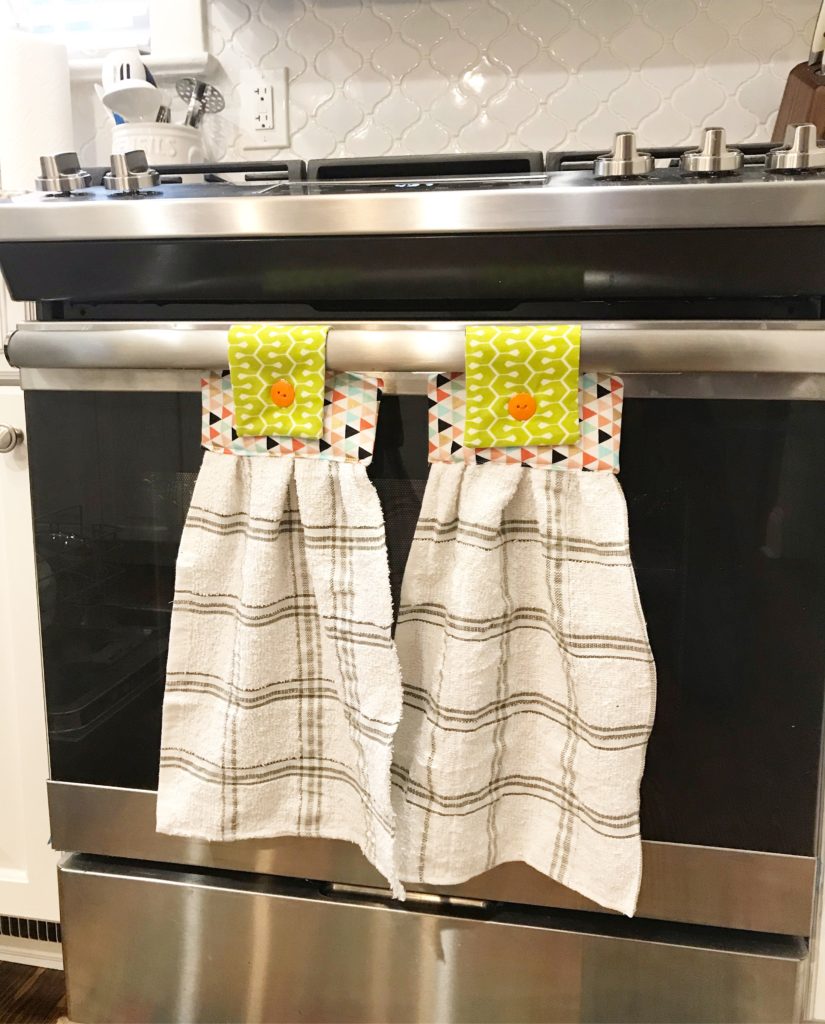 You can find this project at the Fat Quarter Shop's Jolly Jabber Blog. Here is a link to Video Tutorial as well.
Please share if you make the Milk Cow Kitchen Towel. As always, thanks for visiting and Happy Sewing!