I stumbled into my local fabric store the other day and found this pretty patriotic whale fabric that was a "must have". At 50% off it was an obvious choice for my daughter's July 4th dress. After a few hours of pondering on a design, I stumbled across the fabulous La Jolla bow dress tutorial from Caila Made. Seriously, if you haven't checked out this blog, you have to! Her projects are so stunning and I am jealous at her level of creativity. The tutorial is not for beginners in my opinion. It requires a bit of sewing experience especially for the shirring. The dress took me about 2 hours to make and I am so pleased at how it turned out. I am in love with the design.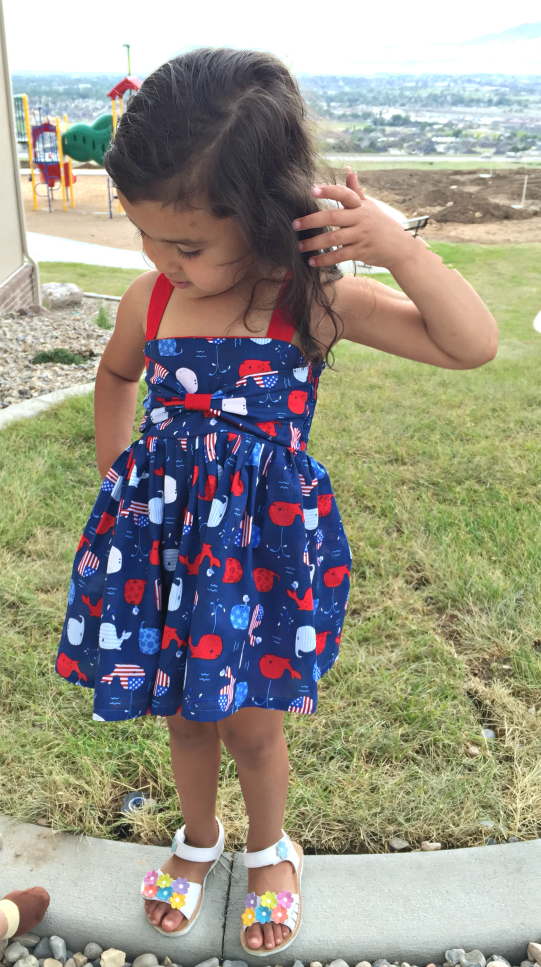 Check out how clever and pretty the tie and bow at the back turned out. I also made her a bow for her hair to match the dress.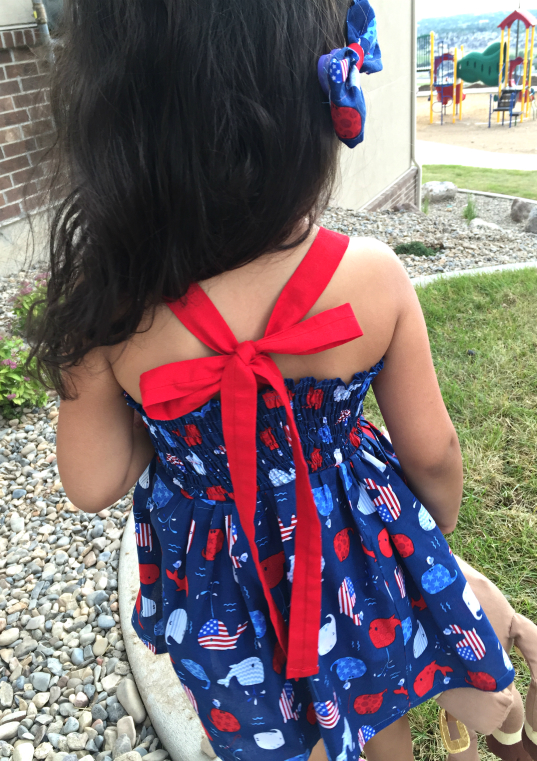 I love the bow front. I wish I could think of ideas like this when I design:-)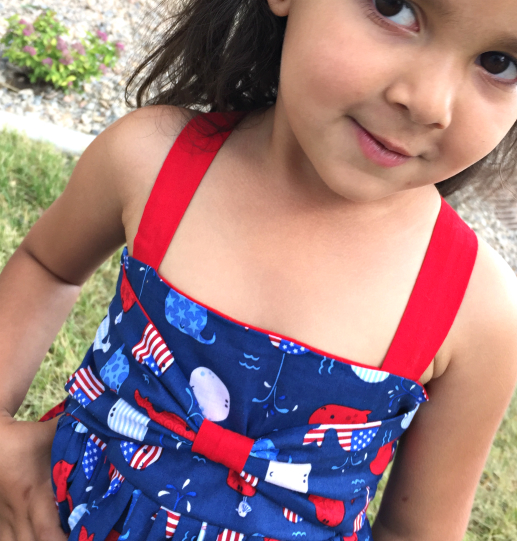 I wish I made it slightly bigger than the measurements Caila gave in her tutorial so that my daughter could wear it for a while longer. Nevertheless, it will be perfect for July 4th this year.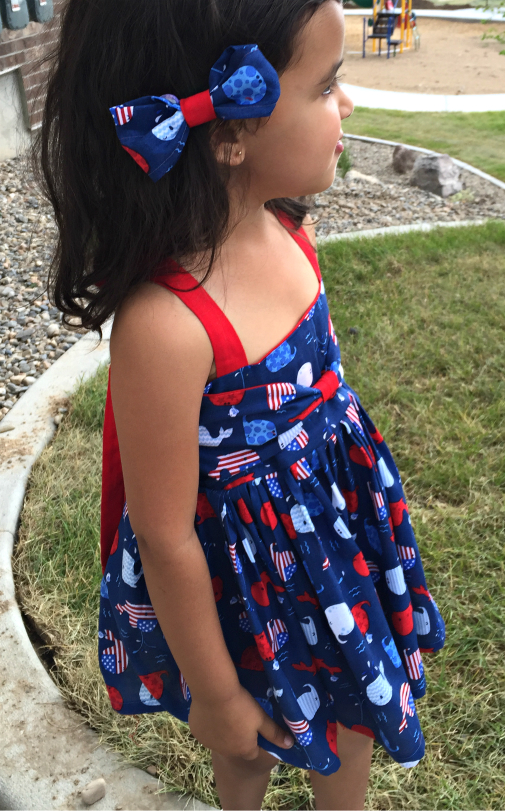 Check out the oh so awesome Caila Made on how to create this pretty dress for your little lady this summer.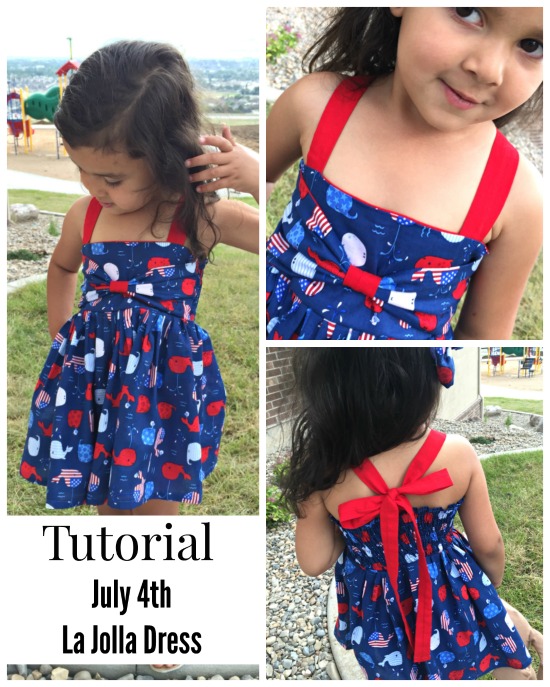 Thanks for visiting and Happy Sewing,