Hey Guys! I have been away from my sewing room for a while now to deal with some personal things happening in my life. Sometimes I go through phases where I sew every day and then I have months like this where I don't sew at all because there is so much going on. I haven't even been on Pinterest which is completely out of character for me. Anyway, I stumbled across Pinterest this morning and realized that this carry all bag pattern is one of the most popular on the blog! I had no idea it was doing so well on social media. This bag is still the first one I grab when I have a ton of stuff to carry with no time to pack and organize. It is big and stylish and will go well with your bag collection. Don't we all have a collection? 🙂
The fabric is from designer Pat Bravo. The main outer fabric which is on the bottom is called "Girl about town lime" and the complimentary fabric is called "Ladylike green tea". They are from Pat Bravo's Carnaby Street line. I absolutely love the designs from Carnaby St.  This bag is like the name says; a carry all bag. Measuring ~20″ long X 14″ high, its a lot bigger than I am used to, but will definitely come in handy on overnight trips or trips to the beach. It uses 1 yard of each of the fabrics plus lining and interfacing.  Enjoy the free pattern.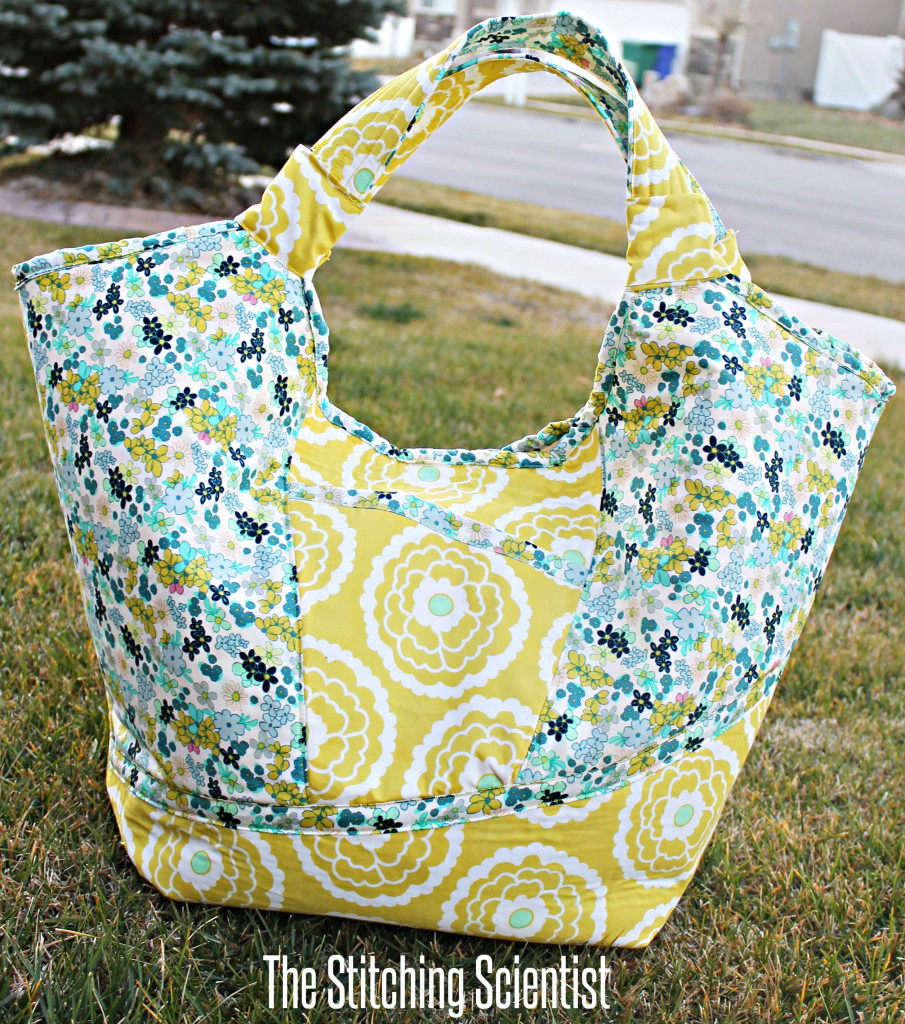 To make this bag you need:
1 yard main fabric
1 yard coordinating fabric
1 yard lining
1 yard fleece interfacing
DOWNLOAD CARRY ALL BAG  PATTERN HERE FOR FREE
Thanks for visiting and Happy Sewing!