Happy New Year Everyone! I took a break in December from my sewing room to focus on my daughter and a few things at home. I hope everyone had a great holiday. My 3 year old doesn't quite get the idea of Christmas as yet so I got away with not going overboard on gifts this year. We had a simple few days where we spent quality time together. During the holiday break, my daughter fell in love with cooking! Turns out she will eat vegetables if she helps to cook it:-). We baked everyday and had so much fun bonding in the kitchen. I decided to make  a cute apron for my little cook that I wanted to share with you guys. This has got to be the simplest and quickest project I have ever done for my daughter. The pattern was drafted for my almost 4 year old but it can be adjusted to fit any child. I love sewing for kids. The reward in seeing it on my child is so thrilling. I hope you all enjoy the pattern and tutorial.
Here is my little model. I just can't get enough of her cute poses:-). I found these fabrics at my local Joann Fabric Store. I think the fabric is called Beautiful Girls.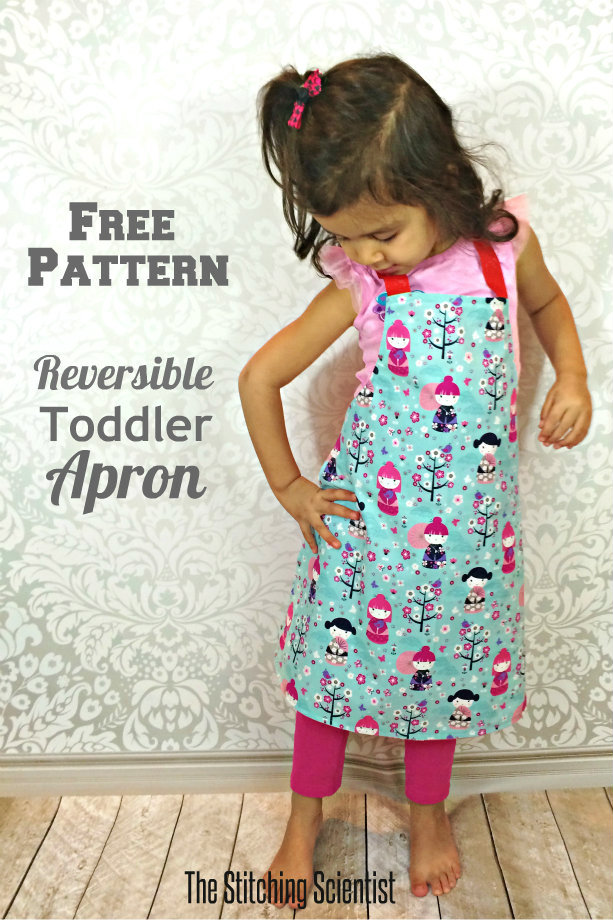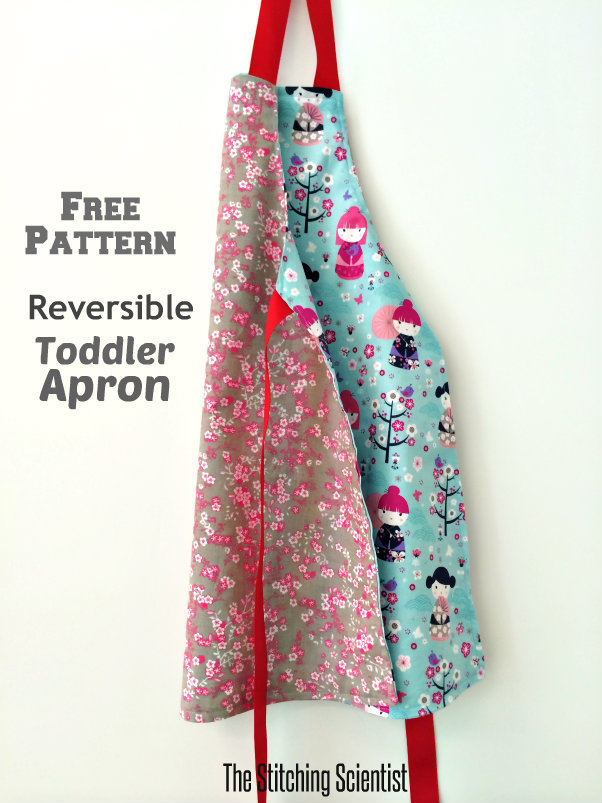 I added red ribbon because that's the only color I had at the time. I really think purple or pink would have been a better match. I like that the apron is reversible so I don't have to wash it right away if one side gets a bit dirty.
Seriously! How pretty is this fabric. Check out a laptop case I did with this same fabric. It is gorgeous!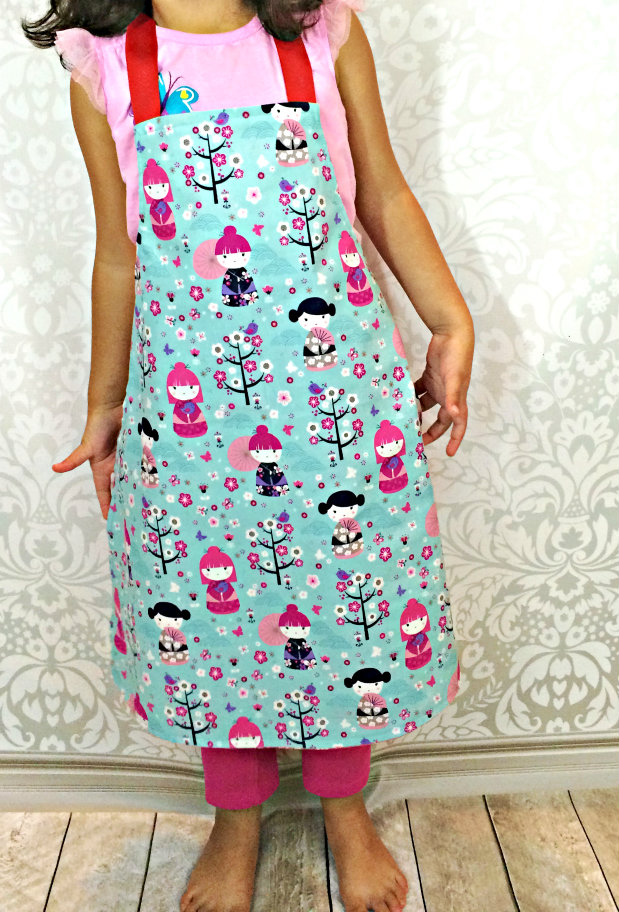 You can DOWNLOAD the FREE PATTERN and TUTORIAL HERE.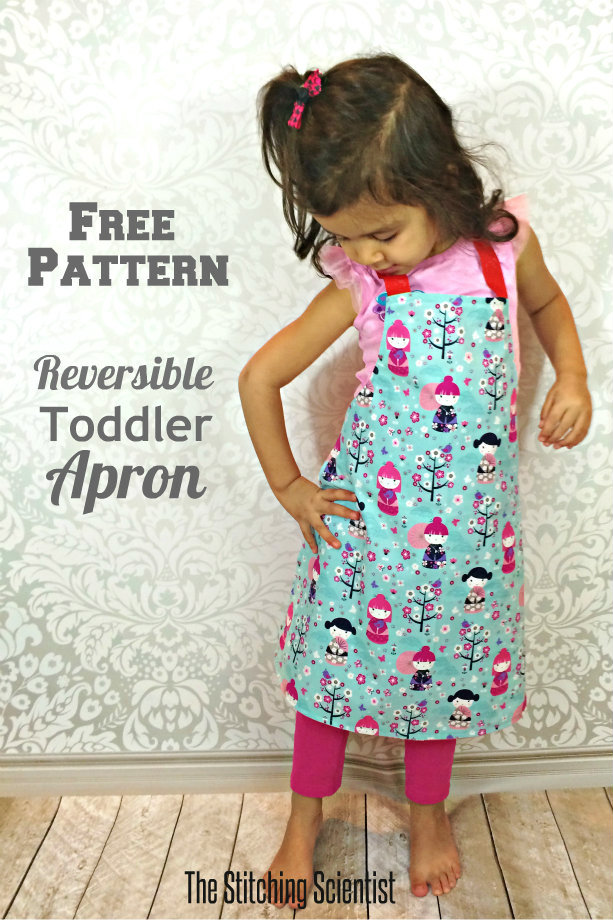 Thanks and Enjoy.