I came across this Apple Softie Pattern from Positively Splendid and knew I wanted to make two for Mila's teachers. They are so adorable and unique! I made two; a green apple and a red. They are both contrasted with different patterns in their respective colors. I copied the fabric combinations used from Positively Splendid because I honestly couldn't think of anything better. For these, I used duck cotton fabric from Fabric.com. I had to scale up the pattern about twice the original size for mine because I wanted my apples to be a bit bigger than the one featured in the original post. These cute apples were the perfect gift for my daughter's teachers. They absolutely loved them and were very impressed that we made them handmade gifts:-)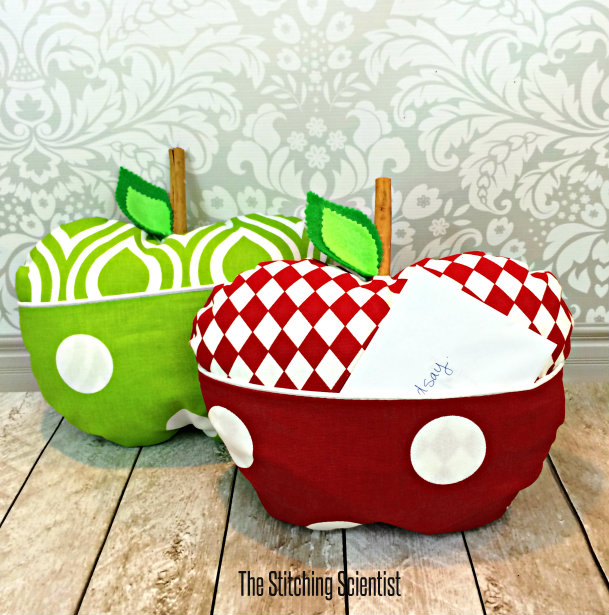 The stems used for the apples are actually cinnamon sticks which gives the apples a nice Christmasy scent. The leaves are made from two colors of felt. I love that the pattern has pockets. It makes for a great card or treat holder.
The fabric used for the red apple is Premier Prints Oxygen Dots and Small Classic Diamond. Both are in Lipstick Red and White colors.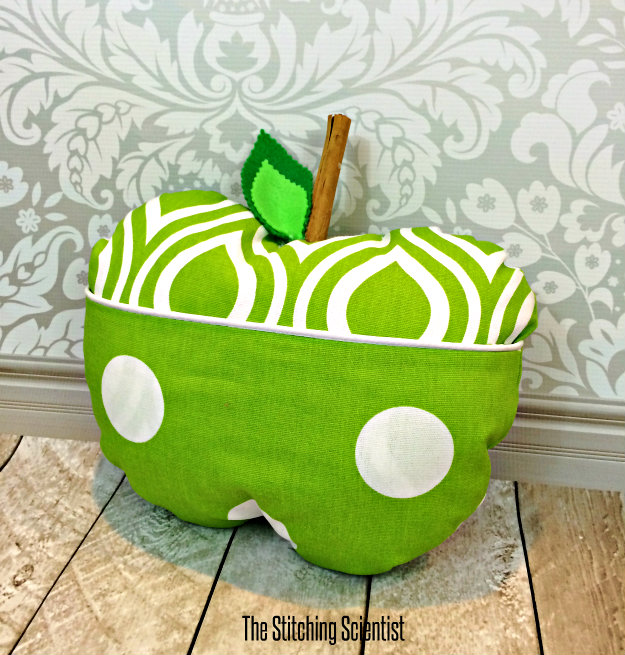 The fabric used for this pretty green granny smith apple is Premier Prints Oxygen Dots for the bottom and Nicole for the top. They are both in Chartreuse and White colors. I used white piping for the pockets but I think green or red would have worked as well, depending on which color apple you are making.
Head over to Positively Splendid for the free pattern and tutorial. Your child's teacher will cherish this forever!
Thanks for visiting and Happy Sewing.