Here is a simple 10 minute project I did this weekend. Its a beautiful  fabric flower accented with a clear sparkling crystal in the center. It stands out due to its thick body made up of lots and lots of circular pieces. I made a bunch of theses that I plan on gluing to clips and headbands for my daughter and as presents. Its a simple project that you can include your child on. My toddler help me fold my circular pieces. She was so proud when it was done and  was able to show off her work. I hope you enjoy the tutorial.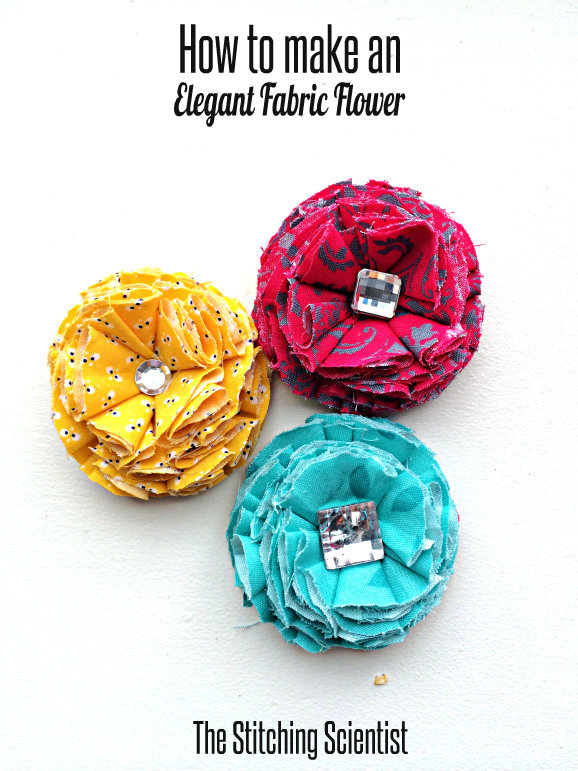 Here is my Mila modeling the blue one she helped create. I love this color on her black hair.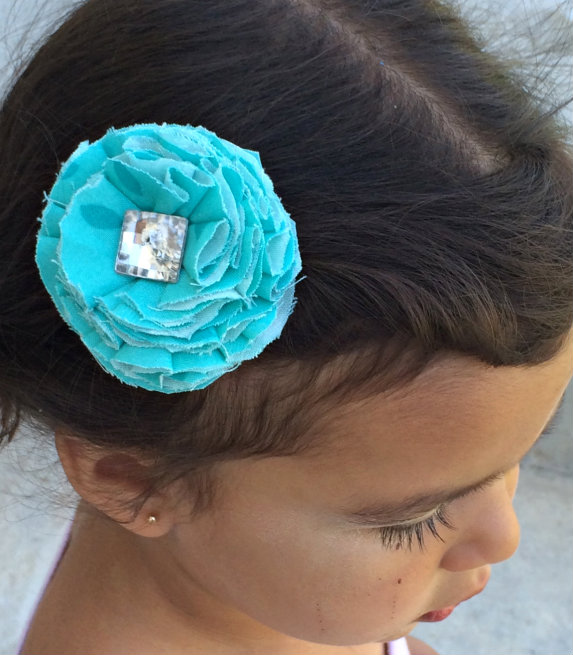 Your Supplies
A long 2″ strip of fabric ~40″ in length
1″ diameter felt
Clear crystal button on bead
Cut out a circular paper template about 1.5″ in diameter.
Next, take your long strip of fabric and fold it a bunch of times with each fold measuring about 2″. Take your template and place on top of your folded strip.
 Cut out around your template. You will now have a stack of circular pieces.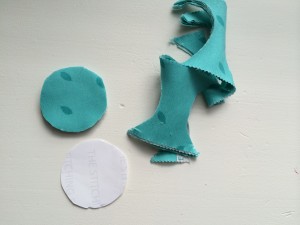 Take each circle and grab the center to create a folded petal.
Sew on your petals on your felt starting about 1/4″ from the top of the felt. Sew your petals close to each other all the way around your felt.
Now, do another row about 1/4″ from the first row of petals.
Do a last row in the center to make it look full.
Here is what it looks like from the side.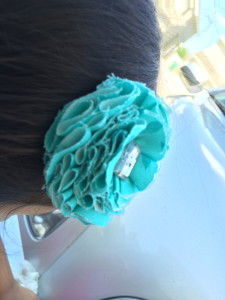 Glue on a crystal in the center.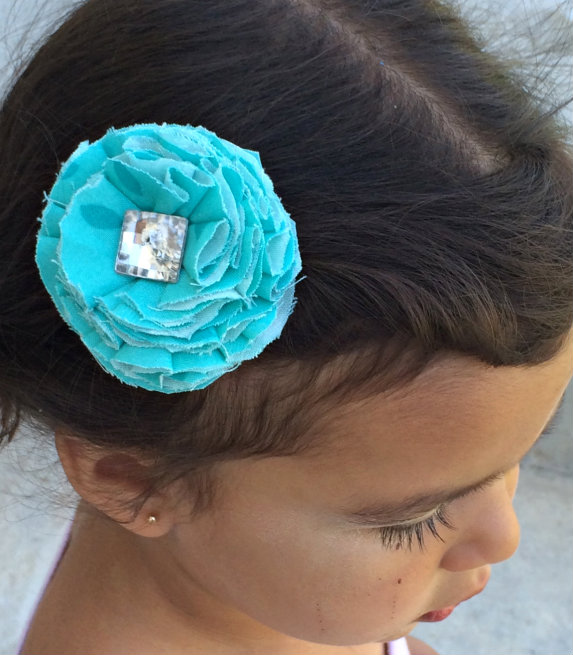 That's it! You can sew or glue these pretty flowers onto headbands or back of alligator clips to wear on the hair.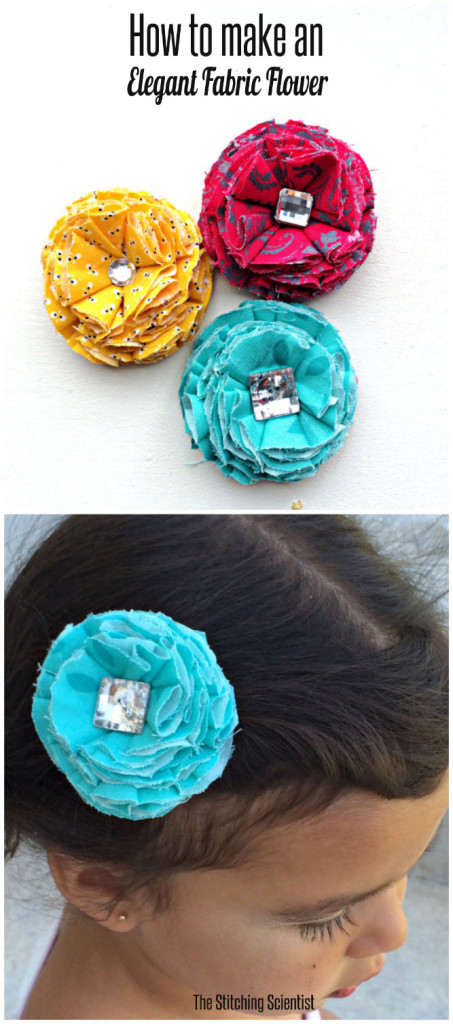 Thanks for visiting and Happy Sewing,