I have been seeing these infinity scarfs all over Pinterest lately and wanted to do a version of my own. I actually don't own an infinity scarf so I thought this would be a perfect addition to my closet. After making it and realizing how super simple and quick the project was, I think I will make a few more in different colors to match my outfits. This scarf literally took about 10 minutes to make and most of the time was spent putting on the buttons. It's a really simple project that any beginner or child can do. You can accessorize it any way you want. I chose to do buttons but you can do lace, contrasting binding etc. You can fold this scarf three times around for a snug look like the way I wore it or just twice around for a draped look. It's very versatile.
Here it is with just a two fold. It gives a nice draping effect that will compliment any outfit.
Here it is with a three fold for a snug look. I personally like this look since my neck is always cold.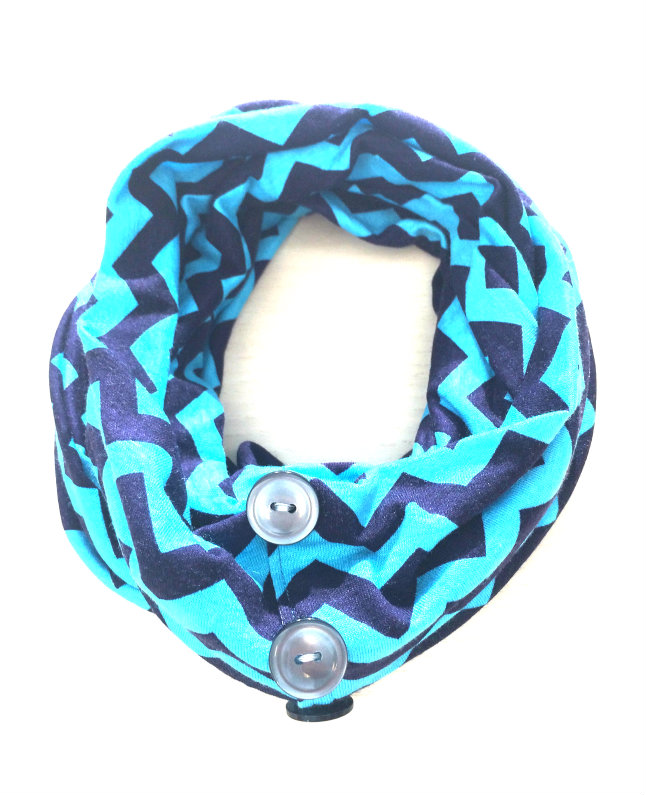 Here is what you need:
Your first step is to fold your strip lengthwise right sides together and sew all the way down. Once you finish sewing, turn it inside out.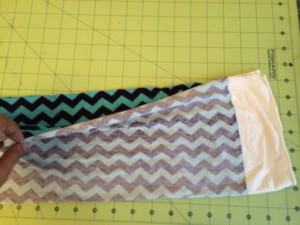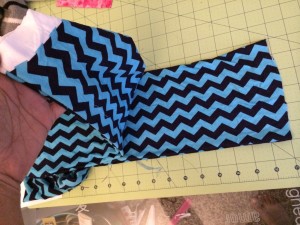 Now, fold in one of your ends about 1/2″ and tuck the other unfolded end inside the folded one. Pin and sew.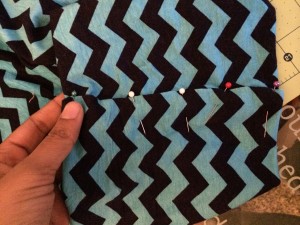 Now that you have your tube, you can go ahead and accessorize it any way you want. I did large contrasting buttons on mine.
That's it! Enjoy your scarf.
Thanks for visiting and Happy Sewing,