Yes, I know it may be to early for Christmas but I have so many things to make, I need to start early! I decided to make this stunning wreath as a present for a very special someone in my life. During my weekly craft store window shopping trip (yes, I actually go every week and look around:-)), I fell in love with a Christmas wreath. It cost about $60 which is more than I was willing to pay, considering I can make it for about $15. At the time Hobby Lobby had a sale for all Christmas stuff at 50% off, so I knew I could make the wreath fit my budget. I got a bag of pine cones for about $3 which ended up giving me more pine cones than I needed for the project. The wreath itself was a whooping $2! Since all the Christmas stuff was half off, I got about 10 stems of Styrofoam glitter balls flowers. I think the most expensive item was the adhesive glue. After using my 40% off coupon, I paid about $4 for it. I had some glitter at home so I didn't need to buy more. However, you can find glitter at the dollar store in the school supplies section.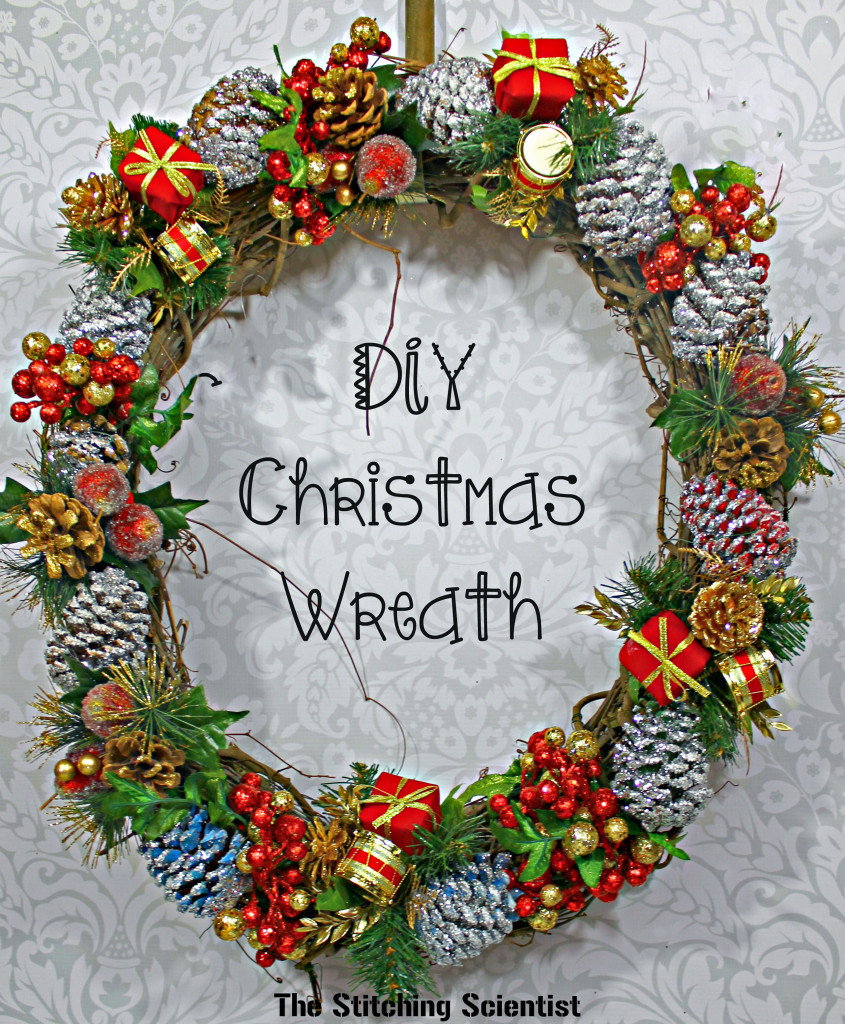 To get the glitter to stick to the cones, you put some glitter in a paper bag, spray the adhesive on the pine cones, wait a few seconds, put the coated pine cone in the paper bag and shake away until your cone is completed coated in glitter. Lay it aside to dry and repeat the process for all your cones. I saw this technique over at Random Thoughts of a Supermom. Seriously, I wish I could come up with cool creative ideas like this by myself but for now, I shall rely on the experts! Check out her tutorial for a step by step tutorial.
This entire project took about 2 hours from start to finish but it can be done faster if you don't have a toddler begging for glitter and messing things up as you work:-).
Glitter in paper bag.
My box full of completed glitter pine cones
Attaching my pine cones one by one on my wreath using floral wire.